While there are many advantages and disadvantages of franchising, the foremost question you might consider is whether you'll receive a significant return on your investment. After all, the startup costs could just as easily be put into the stock market, real estate, or another investment opportunity. If you're on the fence, this guide will help you learn why you should start a franchise, highlighting the financial advantages of franchising.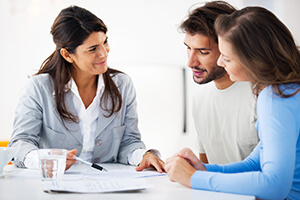 Financial Advantages of Franchising
Here are just a few reasons why you should start a franchise:
High Profits
While profits vary by the type of franchise and its location, they generally pull in considerable profits–thanks to a streamlined, tried-and-true business model. The franchisor already understands the industry and what it takes to succeed.
As a franchisee, you reap the rewards in the form of a high-profit margin and an efficient system. Additionally, you might find an opportunity to scale your business by owning multiple locations.
Low Risk
Many entrepreneurs are aware of the risks of starting their own businesses. Most new startups don't last more than their first few years.
But the proof of the franchise's success is written into every location. Franchises represent companies that have true "staying power," which means you face significantly less financial risk when you invest in a franchise.
Established Customer Base
Franchises owe part of their success to instant brand recognition. With locations throughout America, franchises quickly become a "household name," which means that your customers know exactly what to expect in terms of the experience that your brand offers.
This standardization means that you'll have an established customer base from the day your doors first open. Strong customer loyalty translates into greater profits for you and your franchise.
Marketing Assistance
Franchisees get access to great support from the franchisor, which is one of the best reasons why you should start a franchise. This assistance includes marketing.
Not only may your business benefit from nationwide TV and internet advertisements, but your franchisor will also produce specially-designed promotional materials that you can use in your location. While these materials come with a price, they will invariably save more time and money than if you tried to perform your own market research.
Easier Access to Financing
No franchise gets off the ground without some type of financial input. Startup costs include things like your franchise fee, equipment costs, commercial real estate, and inventory.
Loans backed by the U.S. Small Business Administration (SBA) can be hard to get if you're starting a business from scratch, but the SBA has special programs geared toward franchise owners/operators. By opening a franchise, you'll have an easier time obtaining funding, including a favorable interest rate and loan term.
No Experience Necessary
If you have experience in a particular industry, you may already understand the advantages and disadvantages of franchising. But franchises are a great investment if you don't have any prior industry experience.
Your franchisor can provide you with a roadmap to success and, in many cases, can even provide training to help you get started. At the very least, you'll receive guidance on industry best practices, as well as assistance in securing supplies and equipment.
Renewal Options
Your franchise agreement defines the length of time that you'll operate a franchise, usually 5 to 10 years. But many franchisors offer renewal options, which means that once you get the franchise up and running, you'll be able to manage the location long-term.
Having the option to renew your agreement means that you'll benefit from a continued return on your investment.
When Franchises Are NOT a Good Investment
As you consider the advantages and disadvantages of franchising, it's important to recognize that a franchise is not always a good investment. Here are some things to watch out for when starting a franchise:
No renewal clause in the franchise agreement
A bad location
Limited franchisor support
High fees and startup costs
Not all franchises are created equal. Make sure to read the details of your franchising agreement so you know exactly what's expected of you and what your franchisor is offering in return.
Change Your Life Today
Perhaps the best advantage of investing in a franchise has nothing to do with money at all. A franchise gives you the chance to be your own boss, to take the reins of a business in an industry you're passionate about. Who can put a price on this kind of life change?
Change your life today by using the franchise locator on Franchise.com. You'll discover new opportunities in your community and find a path toward profitable business ownership.