More and more people want to stay healthy and fit. Given that more than two-thirds of American adults are struggling with obesity and weight issues, this trend is long overdue. What's more, this presents a huge franchising opportunity for entrepreneurs who are looking to get in on the health and fitness craze sweeping through America.
Today, we list the 6 best fitness franchises based on their performance which are sure to deliver good ROI in 2019 and beyond.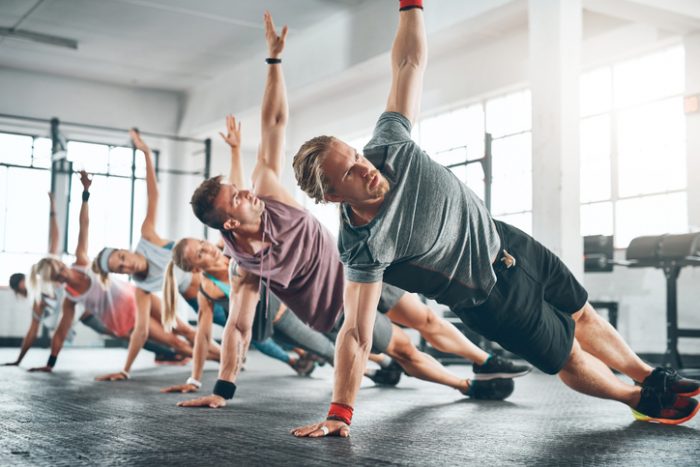 (1) Anytime Fitness
We'd to kick off this list with one of the biggest franchises in the fitness and gym industry: Anytime Fitness. The global franchise boasts more than 2,398 locations in the US alone and more than 1,645 outside the country. There are also 38 facilities owned by the company. Remarkably, Anytime Fitness had only 455 locations back in 2007.
So, what makes Anytime Fitness a good fit for investors? The total startup costs do vary from region to region, with an initial investment ranging from $107.5k to $722.8k. The so-called Anytime Fitness Express could set you back anything from $107,273 all the way up to $512,194. In comparison, any Anytime Fitness Standard could run you between $130.1k and 722.5k
In 2018, the franchise added close to 430 units, an uptick of 11%. If you are looking to buy into Anytime Fitness, check out its handy map feature which showcases all available locations. You can expect to pay an initial franchise fee of between $21,000 and $42,500.
(2) GymGuyz
GymGuyz is another fitness franchise that's all the rage right now and with good reason. There are few existing locations (125, to be exact), so room for expansion is pretty big. What's GymGuyz all about? It's a home personal training franchise that's specially designed for corporate, group sessions, and one-on-one fitness. The franchise currently offers a great selection of services, including post-natal exercise, kickboxing, obstacle course training, senior fitness, weight training, body sculpting, and weight loss.
While GymGuyz entered the scene in 2008, it wasn't until 2013 that it began franchising. If you are interested in becoming a GymGuyz franchise owner, you must be ready to part with $56,072-$122,482 in initial upfront investment. The first contract agreement runs for a 10-year term, and you will pay an ongoing franchise fee at the rate of 6% and a 2% marketing fee.
(3) Burn Boot Camp
Established in 2012 but started franchising three years later, the idea behind Burn Boot Camp is a 45-min exercise/workout program that is crafted especially for women looking to stay fit and healthy. In this program, the clients are expected to burn at least 700 calories in 45 minutes. Overall, the franchise focuses on motivational training, strength training, burst training, whole food nutrition, and mindset exercises to achieve better outcomes and promote self-confidence.
With regard to franchising, Burn Boot Camp has more than 100 units in the US. If you want to open a new unit, you can expect to be set back between $142,330 and $349,150 in initial upfront investment. In addition, the recurrent expenses include a 6% royalty fee and a standard 2% marketing fee. Your initial agreement with the franchisor will be valid for 5 years.
(4) Orangetheory Fitness
Orangetheory Fitness is a trendy franchise with a specific focus on fitness classes. There are currently more than 511 units in the US which provide customers with access to fitness and health equipment that include free weights, rowing machines, and treadmills. It was established in 2010 and began franchising within the same year. Orangetheory Fitness is perhaps best known for its heart rate monitored training. These classes are designed to help rev up their metabolism, increase energy use, and help them raze between 500 and 100 calories at the end of each session.
Therefore, if you are interested in buying an Orangetheory Fitness franchise, you will need between $488,405 and $994,360 in upfront initial investment. Also, the ongoing fees include an 8% royalty fee. The initial agreement term is 10 years.
(5) Workout Anytime
This is a fitness club franchise with a 15-year initial agreement term, 4% royalty fee, and a total upfront initial investment of between $555,500 and $996,400. Currently, there are over 142 locations within the Workout Anytime franchise network.
(6) Crunch Fitness
Lastly, Crunch Fitness makes the list and offers members judgment-free fitness and workout rooms. It started franchising in 2010, the same year it was launched. Today, there are a total of 148 units. As a Crunch Fitness franchisee, you are required to pay an ongoing 5% royalty fee. The initial investment required is around $304,500 – $1,984,500.
References List
https://www.entrepreneur.com/slideshow/305842#2
https://www.profitableventure.com/best-fitness-wellness-franchises/