You've read about business disruptions and success stories recently of Uber, Airbnb, HomeAway, Lyft … the list goes on and on. There are several technology-based businesses that have taken off which are raising a few eyebrows. Love them or hate them, these disruptive technologies are taking over the world of business by storm. Not just business, but the way we live our lives and interact with one another.
Of more importance, is most of these business disruptions are creating major franchising opportunities. All you have to do is take a leap of faith, do a little due diligence, and make sure to get in on the ground floor.
As a result, business disruption is happening across the board, and no sector is left untouched. Which begs the question: which business disruptions are poised to create the most franchising opportunity? Let's get started.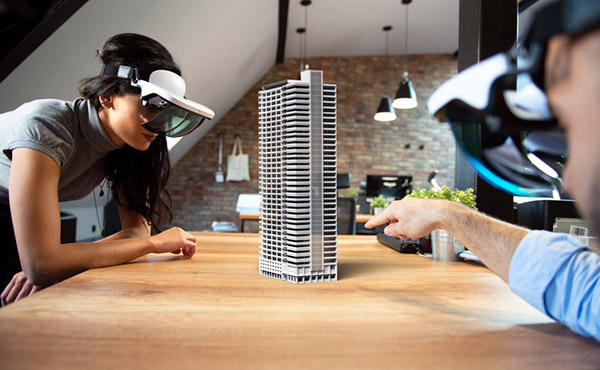 Immersive Experiences (VR, AR, Mixed Reality)
A report by Gartner says all new forms of immersive experiences will find use in at least 20% of businesses. These new forms include virtual reality (VR), augmented reality (AR), and mixed reality. For example, the use of head-mounted displays, VR gadgets, and augmented factory solutions will reach close to 63% of all businesses by 2026. In fact, it is estimated the VR industry will generate more than $72 billion in revenue in the next 12 months or so.
So, what does this mean for the franchising industry? There are plenty of franchising opportunities in the VR and AR space. For starters, VR arcades, VR gyms, and AR-based therapy centers will start mushrooming across the country. And, you'll see more opportunities pop up as experts dig deeper into the potential of immersive experiences.
AI and Customer Service
Today, consumers are looking for experiences when they are shopping, eating, vacationing and banking, etc. That's why customer service has taken the center-stage in recent years. The good news is AI-based customer service franchises will start offering services to a variety of industries. In time, you'll see AI customer service in the law, real estate, hospitality and even retail industries. Namely, they will provide products like AI chat-bots to offer tailored customer support and services.
Machine Learning and Business Analytics/ Consultancy
Machine learning is a special area of artificial intelligence that's already revolutionizing the way we do business, interact and communicate. For instance, machine learning franchises can help provide companies with data-driven consultancy and advisory services. To illustrate, when coupled with big data analytics, it can help find patterns in data and provide businesses with actionable insights. This is huge for industries like healthcare which have to process a vast amount of data to find meaningful interpretations.
Industry Convergence
Industry convergence is another business disruption trend that has franchising potential. What's industry convergence? A business model whereby organizations are doing away with conventional boundaries. Moreover, industry convergence allows companies in different industries to work together, share resources, talents, and skills.
So, where are potential franchising opportunities? You can start a franchise business that offers services to companies and businesses seeking convergence as a way of reacting to technology disruption.
Blockchain Technology in Business
The chances are great that you have a bit of understanding of what Bitcoin is and how it works. Behind all cryptocurrencies is a robust, immutable technology called Blockchain. This is a groundbreaking technology that's causing major business disruption in many industries, including insurance, finance, real estate, gambling, money transfer, and so forth.
Blockchain in business does offer a wide range of franchising opportunities, but the road ahead will become clearer as more businesses adopt the technology.
E-Learning and Business
Leverage ongoing training in conjunction with e-learning can make a huge difference for most businesses. It can cut recruiting, training, and on-boarding costs, as well as streamline most business processes. Take safety training programs, for instance. These cost companies around $41 billion.
E-learning is gaining major traction in the franchise sector too. Given that e-learning, a huge industry worth approximately $165 billion, creates numerous franchising opportunities which franchisees can take advantage of. As e-learning continues to disrupt business we can expect to see franchises at the forefront.
Reference List
https://www.cio.com/article/3254744/technologies-that-will-disrupt-business.html
https://www.jdsupra.com/legalnews/franchising-and-virtual-reality-and-79904/
https://www.fludium.com/posts/industry-disruption.html