It's no secret that most people start a business with becoming rich in mind. If you're thinking of owning a franchise, the chances are that you want to earn a living and secure your financial future. Either way, when you buy into franchises, you'll have the advantage of using a business model that's already tried-and-true. But the bigger question is: can you become rich by buying into a franchise?

The short answer to this is a resounding YES. Investing in a robust franchise business can help you ramp up your income stream, as well as diversify your investment portfolio. The good news is that a franchise venture offers the flexibility and the independence of a small business with all the perks of big network business.

The truth of the matter, however, is that not all franchises are created equal. In fact, you can end up losing money if you buy into a franchise without experience, a little training or a few tricks up your sleeve. That's why we have rounded up these 5 tips that are poised to help you become reasonably rich by owning a franchise.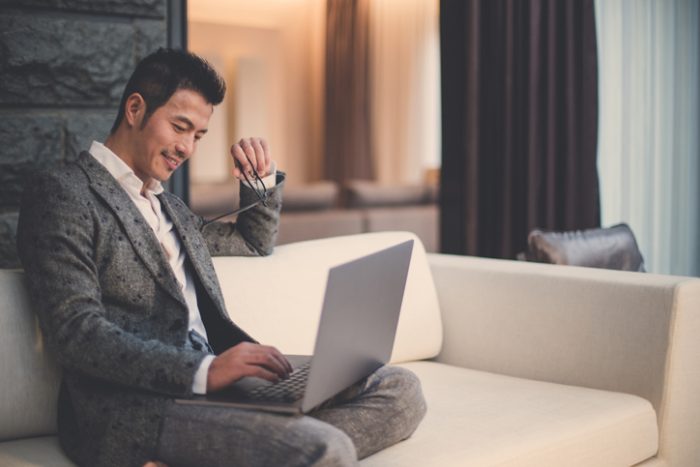 (1) Do Some Soul-Searching - Get to know Yourself

Before you jump onto the franchise bandwagon, you might want to know if you'd be a good fit for it. How much experience do you have in the industry you are about to plunge into? More importantly, does the franchise business best suits your skill set, interests, and expertise? To strike gold in the world of franchise ownership, you've to dig a little deeper into yourself, and take a closer look at your weaknesses, strengths, and blind spots.
You might also want to pay a visit to some of the most established franchisees in the franchise network. These are the folks who know the ins and the outs of the franchise itself. Do these franchisees sound like you? Are they hands-on or hands-off owners? Don't be afraid to ask the tough questions. After all, you'll be putting your hard-earned money into this business.

(2) Are Many Existing Franchisees Trying to Get Out?

If you truly want to make bank by buying into franchises, it's crucial that you avoid any fly-by-nights, fads, and shoddily-performing franchises. The first red-flag to watch out for is franchises whose most franchisees are trying to sell their existing units. That's always a telltale sign of a franchise that's on its deathbed or doesn't deliver good ROI.

(3) Get a Holistic Picture of the Franchise

One mistake most newbies franchisees make is gauging the performance of a franchise business based on a single financial figure. That's a big no-no because just one financial statement will not paint a complete picture of the business. A franchise can have a good first year, then deliver flimsy results in the subsequent years. That's why you need to look at the gross revenue, profit margins, bottom line, and overall performance of the franchise in the past several years. For instance, if a franchise has been making loads of money and delivering high ROI for 3 years in a row, the chances are that you'll become rich if you buy into it.

(4) Have a Clear Vision

This might sound obvious, but having a clear-cut vision can make a huge difference when it comes to franchise ownership. You have to be willing to put in the hard work, the odd hours, and maybe sacrifice a little to push the envelope for your business. In other words, you need to have crystal-clear, long-term goals, and be able to instill them in your employees.

(5) Take Great Care of your Employees

There's a lot that goes into making a franchise business wildly successful. Oftentimes that means having employees who are willing to have your back. The kind of employees who are willing to go the extra mile to put a smile on a customer's face. But it all begins with you, the owner: do you take excellent care of your employees? Happy employees, as they say, equals happy customers. So, make sure to create a nurturing, enabling workplace culture and embrace a leadership style that'll make your employees feel at ease.
References
https://www.investopedia.com/slide-show/buying-a-franchise/
https://medium.com/@ranjithraghunathan/if-you-make-money-work-for-you-instead-of-working-for-money-you-get-richer-dc86f41a7300
https://www.investopedia.com/articles/pf/07/franchises.asp
https://smartmoneymd.com/will-i-get-rich-from-becoming-a-restaurant-franchisee/
https://money.usnews.com/investing/articles/2016-09-13/are-franchises-a-good-investment