Just like high school students apply to colleges, candidates apply to franchisors to pursue his or her dream of business ownership. That's what Pei Chen of Park Row, TX did when he first inquired to Class 101 on Christmas day 2017 through
Franchise.com's web portal
.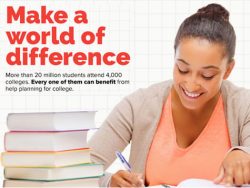 Class 101 is a national college planning franchise which helps high school students get into better colleges and qualify for more financial aid and scholarships. Although a higher education is not a prerequisite to becoming a Class 101 franchise owner, many franchisees have backgrounds in education or working with youth including former teachers, coaches, pastors etc.  Class 101 is looking for people with an entrepreneurial spirit who can follow its business model, but most importantly, people with a genuine desire to guide young people during the college selection process. Other important qualities include: strong communication skills, and the ability to be articulate, organized and patient. You can choose from three models of franchises: single owner; team franchise (two planners); and educational centers (multiple planners). The model is up to you; the franchise fee, which is $29,900, is the same for each model. With a total investment of $40,400 - $57,600, this education franchise is considered a low investment and works best in college towns, urban areas and rural regions. Based on the Franchise Disclose Document, franchisees have surpassed the $100,000 revenue mark in their first or second year in business and states the average gross sales for the top five franchises in 2016 was $164,000. Tom Pabin, Class 101 founder and CEO first launched the company from his Lexington, Kentucky, apartment 20 years ago. Today, Pei Chen is helping the system reach its goal of opening its 100
th
franchise by 2020. If you or someone you know is passionate about helping young people find the right school and save money on college tuition,
click here and inquire to the Class 101 franchise today
.