If you are gearing up to buy a franchise, then you probably have questions about franchise fees charged by the franchisor. Every franchise company requires that you pay a one-time, upfront franchise fee which is between $20,000 and $50,000. Mobile and home-based franchises usually charge franchise fees that are way lower than $20,000.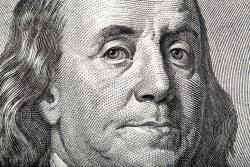 The franchise fee often covers costs of training, operation manuals, and a startup package that may include things like uniform, shop fitting, equipment, and stationery. The bigger question, however, is: what's not included in the franchise fee?
Here are 5 common costs often not included in the franchise fee.
#1. Inventory Costs
If you are purchasing a retail franchise or even a fast-food franchise, then you must stock up on relevant inventory. Although inventory requirement differs from franchise to franchise, you can expect to shell out $20,000 — $150,000 on initial inventory.
#2. Build-out Costs
If you intend to open a new location, then you have to seriously think about build-out costs. These costs vary dramatically from franchise to franchise. Once the new location is approved by the franchisor, the company will help you determine the overall build-out costs.
These costs include equipment, fixtures, furniture, and signage, as well as professional fees, contractor fees, zoning compliance, deposits, décor packages, insurance, and landscaping. Generally, if you are opening a home-based franchise, you are looking at a few or no build-out costs.
#3. Accounting and Legal Costs
Navigating complex franchise agreements and Franchise Disclosure Document (FDD) can be stressful, if not daunting. That's why it pays to enlist the services of an experienced franchise lawyer to help you review these sensitive documents. While there's no definitive legal fee, you may want to set aside between $1,500 and $5,000 to cover the costs of a franchise attorney. Moreover, you need to hire a CPA or accounting specialist to help you set up franchise books and accounts.
#4. Working Capital
You need a fairly large amount to keep your franchise afloat in its formative months, which can be as short as 2 months or up 3 years. The franchisor usually provides you with an estimate of the amount of working capital you need.
#5. Suppliers
No business can run without proper supplies. The same applies to your franchise. Similarly, your franchisor can give you an accurate estimate of suppliers you'll need to open your franchise.