If you are looking to own a business without having to start one from scratch, then buying into a franchise is a great option. As a franchisee, you receive a business model that has been tried, tested and proven. Even still, local franchise businesses do fail.
And there are plenty of reasons why a franchise may fail. Learn from others' mistakes and watch out for the following pitfalls:
Be sure to plan for having sufficient working capital to support the business from launch to break-even.
Be honest with yourself about how well suited your experience and skills are to the business. Are you a good people manager, well organized, and knowledgeable about your local market?
Be sure that the franchisor has a track record of providing sufficient support for both new and tenured franchisees.
Do your homework on the franchisor – is this a business proven to be a good opportunity for franchisees.
For retail businesses in particular, even the best franchise in a strong local market can fail if opened in the wrong location.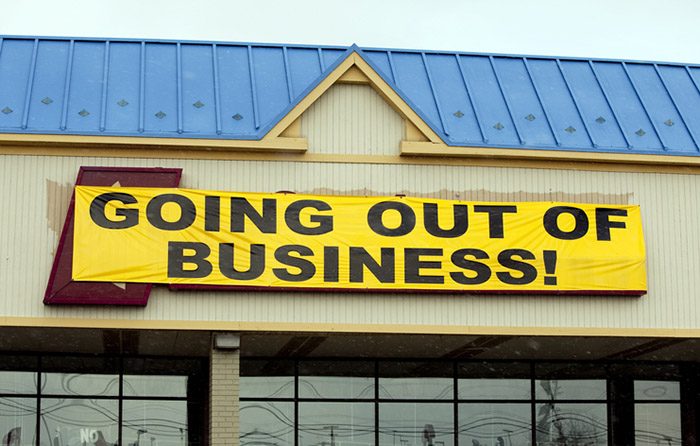 The list goes on and on. As a franchise owner, you have to put in the effort. Hard work, and readiness to learn from failures and success stories of other franchisees and franchise systems. Like any business, the path to franchise success is never a sure thing.
In this article, we have rounded up a list of important pieces of advice you can learn from a failing franchise.
A Good Franchisee-Franchisor Dynamic is Important
A poor franchisor-franchisee relationship is one of the most common reasons why some businesses don't make it. That's why you should take a closer look at this relationship if the franchise is failing. What's the source of friction? Talk to existing franchisees to understand the underlying cause(s) and how a poor franchisee/franchisor dynamic is leading to failure.
Learning what went wrong is critical to choosing a franchise that gives you the best opportunity for success. Of course, if you are an entrepreneur looking for a franchise opportunity, knowing how to spot which franchisors are not pro-franchisee will help you avoid them altogether.
Inquire about the Business Model
Many franchises project the image of being financially viable but in reality, they are very inconsistent and may not even turn a profit. Unfortunately, there are some franchises that aren't built on sustainable business models. The last thing you want when buying a franchise is to eventually lose money. That's why you need to take a more incisive look at the franchise's Item 19 in the FDD (Franchise Disclosure Document) before you buy into it.
Continuous Training can Make a Huge Difference
If a franchise is failing, it could mean that employees and the franchisee aren't receiving the proper training. In the face of changing technologies and increased globalization, the world of business is evolving fast. If the staff isn't up to date on the business' best practices, customer service, and the daily operations, the franchise is likely to fail.
Making Employees Happy is Crucial
Most franchises that fail usually have disgruntled and dissatisfied employees. And, as they say in business, a happy employee makes a happy customer. That's never been more true, and something we learn from failing franchises.
Pay Attention to Startup Costs
Upfront franchise fees and startup costs often eat the most of your initial investment. And if you don't plan your finances properly, you might end up running out of capital before your franchise business gets off the ground.
There is so much we can learn from a failing franchise; from a subpar business model to high ongoing franchise fees and poor staffing. Learn from others' mistakes and avoid the pitfalls.