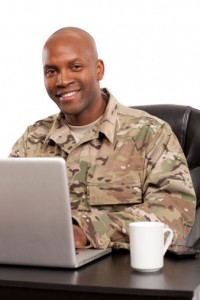 Franchise.com honors veterans and is proud and thankful for more than 26 million Americans who served to protect our country. America has been honoring veterans who sacrificed themselves to protect us since November 11, 1919, a year after World War I ended. America has been celebrating men and women in the military with parades, ceremonies and tributes.
The franchise industry recognizes the valuable training the military provides and sees these skills as assets as future business owners. According to the International Franchise Association, 151,000 veterans and veteran spouses have entered franchising since 2011. Veterans make outstanding business owners because of the following skills they possess:
Quick and excellent decision making skills
Disciplined and follow directions easily
Incredible work ethic and high quality standards
Great problem solvers and able to look "outside the box"
Work well with others as a team
Exceptional leaders who can motivate others and are able to foster loyalty and commitment
Competitive edge and able to seek out information on competition
If you or someone you know has returned from military service and is looking to start a successful career, please explore the opportunities at Franchise.com. Several businesses offer veteran discounts off the initial franchise fee and offer other veteran promotions.