How to Use Promotional Products
We sat down with Jeffrey Jones, CEO of Consolidus, a promotional product service company that has developed an e-store platform specifically designed to meet the needs of franchised organizations. Over the past 13 years, Consolidus' platform enabled the company to source over 22.5 million promotional products. Jeff's here to discuss the promotional product industry and best practices for franchises to use promotional products.
Q: How do promotional products fit into a marketing strategy for franchises?
A: 9 of 10 people remember the brand of a SWAG item. Knowing that 7 of 10 people remember the call to action associated on that same item, we think promotional items should be a central element of every marketing strategy. Promotional products are ranked as the most effective advertising medium across all generations – baby boomers, Gen X, and Millennials according to the PPAI.
Certainly, the size of the industry, $25 billion, indicates that promotional items should be the primary tool in your marketing toolbox.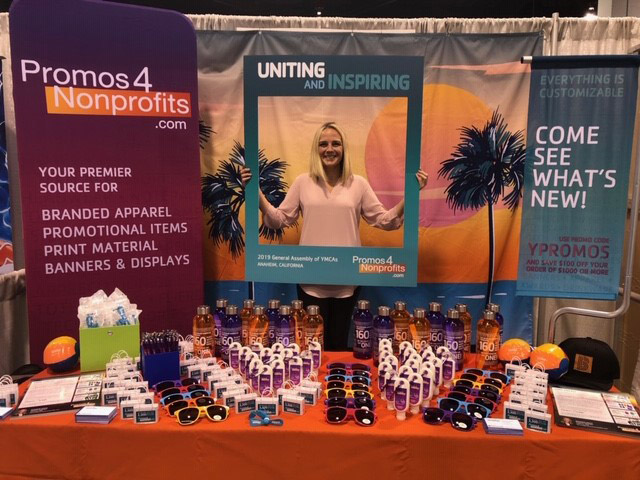 Q: Please tell us why you think promotional items still have an impact?
A: Have you ever heard of customers seeking out your advertising message? 10 out of 10 people go out of their way to get promotional items. A well-planned specialty item delivers a call-to-action at exactly the right time. Imagine how a tape measure will remind a homeowner to call the closet designer when they are measuring and trying to figure out how to get more storage in their closets.
What if the prospect does not have the promotional item in front of them at the "moment of truth" – when a purchase decision is made? Again, promotional items have the highest recall metrics even when the customers don't have the item in front of them. If that's not impact, I don't know what is.
Q: What kind of return on investment can promotional products provide a franchise and how do you measure that return?
A: 81% of all promotional items are kept by the customer for more than a year. Based on longevity, the bang for the buck is good. We think it's the most efficient marketing tool.
One way to gauge ROI for yourself is by cost per impression. It's the amount of money spent to capture one "impression." The ASI has researched impressions of items such as pens reaches 3,300 a coffee tumbler reaches 1,400 impressions and a jacket can hit 6,100.
The cost per impressions of a pen can be as low as 1/10th of a cent – way lower than most other advertising venues. It's great for companies with limited advertising budgets. If you know the cost of the item you are going to create, then you can calculate the CPI and make your own judgment.
Q: Tell us the best promotional giveaways to plan at a tradeshow.
A: We like a trade show strategy using a double giveaway. Use a promotional item as a teaser to visit the booth for another promotional item.
For instance, we've had great success with a pre-show mailer with a 4-color custom luggage tag. The well-designed mailer urges expo attendees to visit your booth to get another special gift.
Or hand out branded candy with a golden ticket. A raffle for a prize related to the golden ticket will promote a second trip back to the booth. It drives anticipation and potentially qualified traffic.
The whole conference floor starts to get branded with your mark if you hand out higher quality totes. Bags are consistently rated by consumers in their top five most preferred promotional items.
We like anything small, inexpensive and purposeful in a conference environment – think branded breath mints, lip balm, or pens. All are small and inexpensive with a price of less than $1.
Q: What are the best practices franchises should follow when using and ordering promotional items?
A: First, leverage economies of scale. To reduce costs, get together with other franchisees so that you can combine collective purchase with other units. Don't buy products from small shops, individually. For our clients, we help them reduce costs anywhere from 20-40% with a custom branded e-store for franchises.
Secondly, try to find a supplier that leverages technology to increase efficiencies.
Finally, work with a distributor that is a proven mover of products. They can combine your quantities with some of its other customer quantities to get the best prices from the original suppliers.

Qualifications
Does the supplier have credible marketing staff who are certified by trade organizations? What sort of experience do they have? Make sure your supplier is qualified to deliver what they promise. The Consolidus team has over 100 years of branding and marketing experience, combined, and we are a member of both the Advertising Specialty Institute (ASI) and the Promotional Product Association International (PPAI.)
Q: What are the top 3 pieces of advice you can give when choosing a product to promote a brand or event?
A: First, choose products that are consistent with the brand. If you have a high-end mark, make sure the items you put in the field reflect that quality positioning.
Secondly, choose the right product to resonate with the audience. For instance, American Express' customers are big coffee drinkers. So they started to give each customer an AMEX branded double-walled insulated coffee mug on their anniversary with customers. The mug is a product that will get a lot of use among coffee drinkers.
Thirdly, consider what the product costs. Does it make sense for the business application? If your product is something that has a $400K price tag, then using a $50-100 item make sense. If your product is one of mass distribution, then using a product that costs $1 to $2 is appropriate.
About Consolidus
Consolidus helps franchised organizations easily implement customized self-service online stores to help manage identity in promotional materials. It lets franchisees create and order product cost-effectively, on-demand, while giving them technical and human oversight of franchisor-approved brand treatments. To make sure everything is right, Consolidus assigns a graphic designer and an account manager to you to make sure franchisee designs adhere to brand specifications. Go to https://www.consolidus.com/video/ to see how our platform works.
Because Consolidus helps clients consolidate their promotional product purchases with technology, it can reduce promotional costs 20-30% while ensuring consistency.
Industry Statistics
Consumers are 2.5 times more likely to have a positive impression of promotional products compared to online advertising.
The promotional product industry is growing 5% annually. A marketplace does not grow unless it is inherently healthy. Organizations are looking to inform their customers and prospects in different, tangible ways. Promotional products are hard to beat.