Want to make money fast to buy a franchise? Read on to learn tried and true ways to make money legally & quickly and start saving towards your upcoming franchise purchase.
Is your 9-to-5 job not bringing in enough dough? If you depend on your regular employment alone, you might not be able to afford your dream franchise purchase. That's why you need to start doing some side-gigs to boost your income stream and put aside sufficient money to buy a franchise.
Please keep on reading as we've rounded up a list of tried-and-true ways you can make money quickly.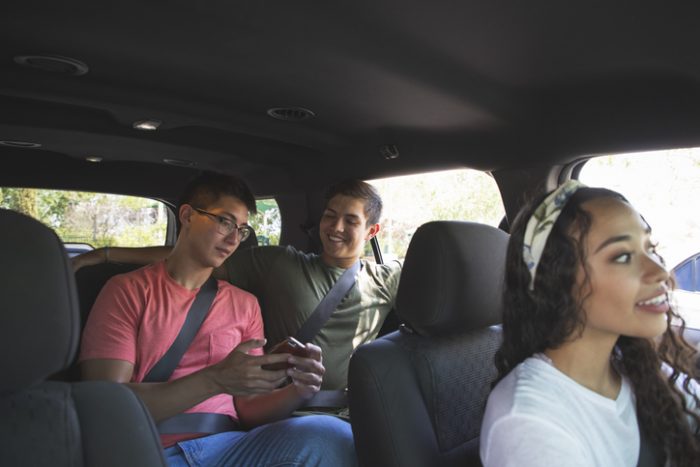 Become a Part-time Uber Driver
The cab-hailing service has truly transformed the lives of many people around the world. You already have a driver's license. You already have a car. So why not drive for Uber when you are free?
Uber provides would-be franchisees with an amazing opportunity to rake in some quick cash. Of course, you will be required to have a reasonably new car, a spotless driving record, and the permit to work in your respective area of residence. If you check all these boxes, you can driver for Uber when it best suits you. Whether it's in the wee hours of the night, during rush hour, on Saturday/Sunday – it's all up to you!
Drive for Lyft
Like Uber, Lyft allows you to offer taxi services at your own convenience. Even still, you will need a clean bill of driving history, fairly appealing car, and authorization to work in your area. As a Lyft driver, you can bring in extra dough before and after work. The beauty of driving is that it can be relaxing, but you need to keep a few things in mind:
Adhere to speed limits
Drive only when you are up to the task
Keep delays, complaints, etc. to maintain good standing with Lyft
Rent Out Your Spare Rooms
In the day and age of shared economy, you can rent out any room that you don't use via lodging services like HomeAway or Airbnb to make some extra bucks. If you want to spruce up bookings, be sure to offer additional features like free wifi, breakfast, laundry, and so forth to keep customers coming back.
Purge your Stuff
Let's be honest; our homes have become storage spaces for stuff that we don't use and need. The odds are that you have a ton of belongings already filling your closets and garage to the brim. You can sift through these unwanted items and find a few gems that you can sell. For arts and crafts, you can sell them on Etsy. Organize a garage/yard sale; it can help you save more money on shipping costs. Don't forget that you can also auction them off on Craigslist, eBay, Facebook, and other social media sites.
The rule of thumb is that if something hasn't been used for the last 12 months or so, it should be sold. You'd be surprised at how much you will fetch for all those belongings that you thought were useless.
Take Surveys for Money
This approach might not be too lucrative, but it is a great way to make quick cash, nonetheless. Paid surveys are dime a dozen online. Try InboxDollars, PineCone Research, YouGov, MySurvey, and Ebates, just to name a few.
Do Chores with TaskRabbit
If doing small tasks for money sounds like your cup of tea, you might want to join TaskRabbit. This service gives you access to a large pool of individuals, businesses, and companies looking for local chore doers. You can walk their dogs, pick up grocery or even do a full-on kitchen remodel.
Deliver for PostMates
PostMates allows you to earn up to $25 every hour delivering stuff. The good news is that you don't have to be a car owner to deliver for PostMates. You can use a bike, especially in downtown areas.
Flip Real Estate
This one can be a little tricky if you don't know much about the real estate space. However, you can work with a realtor to buy and flip upper-fixers. Buying and selling property contracts have become quite lucrative in recent years.
These are only a few ways to make money fast. You can also grab "gigs" on Fiverr, walk dogs in your area, babysit, sell photos, become a personal trainer … the list goes on and on.