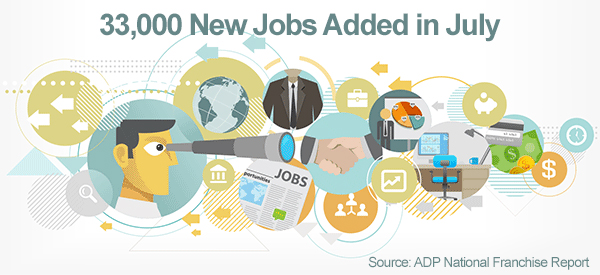 According to the July ADP National Franchise Report released this month, the US created 33,000 franchise jobs in the private sector. "Franchise employment growth in July continued to be strong," said Ahu Yildirmaz, vice president and head of the ADP Research Institute. "The trend over the past four months has shown franchises accounting for an increasing share of overall employment."
The following industries had increases from the June figures: Restaurants, Auto Parts & Dealers, Business Services and Accommodations. The Auto Parts & Dealers category had the largest increase adding 9,300 jobs, which equates to a .7% increase over June. To view available franchise and business opportunities in your area in the auto industry, tap here.
An increase in car sales and ownership has increased the demand for auto accessories, products and services. In turn, this makes room for more businesses specializing in mufflers and brakes, oil changes, transmissions, car washes, painting, detailing, insurance and part replacements.
The table below demonstrates the US franchise employment growth over the past sixteen months, (source: ADP National Franchise Reports). July 2014 vs July 2015 has seen an increase of 123%; 14,800 jobs created in July 2014 vs 33,000 jobs in July 2015.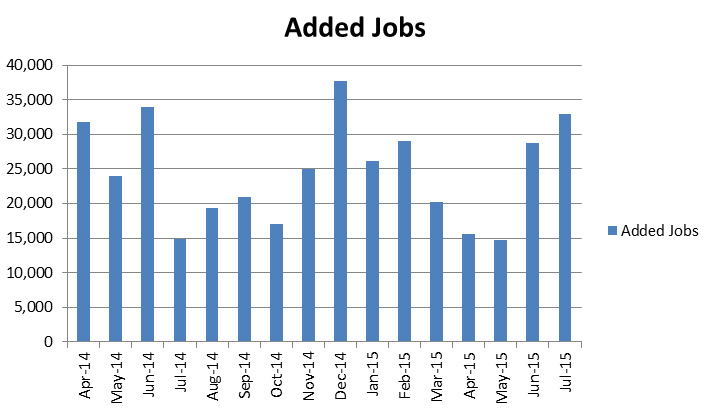 About ADP
The ADP National Franchise Report is published by the ADP Research Institute(R), a specialized group within ADP which provides insights around employment trends and workforce strategy, in collaboration with Moody's Analytics, Inc.
About Franchise.com
Franchise.com helps growing franchise systems meet their development objectives by showcasing their opportunities to prospective franchise buyers. The industry's most recognized portal, Franchise.com remains steadfast in its mission to deliver highly qualified prospects to its advertising clients.