A good business owner knows how to make money. But a great business owner goes above and beyond to deliver a holistic approach to business ownership. Take a closer look at the following 10 attributes that make powerful entrepreneurs and business owners. If you possess most (or all) of these traits, then you are cut out to be a successful business owner.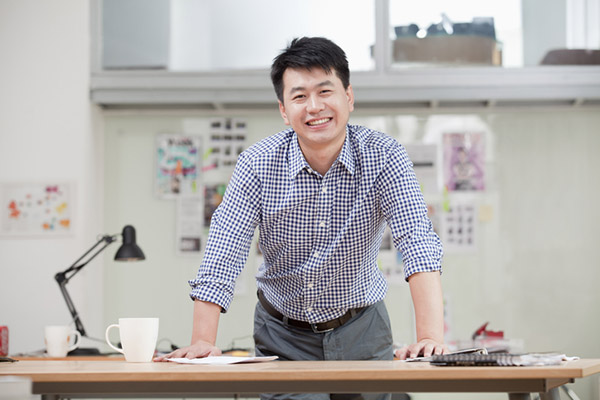 (1) Adaptive
A great business owner can easily adapt. Being relevant in this day and age is essential. And, one of the best attributes of successful business owners is knowing how to adapt to changes and handle challenges. If an entrepreneur is stagnant, or their product of service stale their business will fail. In addition, being adaptive benefits business owners with managing a staff.
(2) Thinks before he or she Speaks
Great leaders know that words have an effect, positive or negative. That's why most successful business owners are keen listeners. They'll take their time to listen carefully before opening their mouth. They read the emotions and feelings in between the words in order to respond appropriately. More importantly, a great business owner fosters two-way communication by addressing their staff with shrewdness, respect, and sense of humanity.
(3) Persistent
They know building a successful business isn't a day's job. After all, running a business is no easy walk in the park. Great business owners don't let setbacks and failures determine what they are. They are quick to dust off and get back on the horse when they run into failure. Even when things get extremely tough, they know that there's light at the end of the tunnel.
(4) A Great Business Owner is Goal-Driven
Smart business owners aren't just driven, they make specific goals and work towards achieving them. With no SMART goals, you cannot have a compass to guide your business. As such, many successful entrepreneurs put in the effort to set clear-cut goals, clarify them to their employees, and follow up to ensure that they achieved.
(5) Keeps Learning New Things
In today's ever-competitive world, the business landscape is always evolving. And it pays to keep abreast of changes in technology, business best practices, and anything in between. That's where great business owners bring their A-game. They aren't afraid to read books, journals, blogs, and magazines to stay on top of what's happening in and outside of the business world. What's more, most of them attend educational and networking events year-round.
(6) After Customer Experience and Satisfaction
Good business owners know that the customer is the heart and soul of their company. That's why they'll go the extra mile to put a smile on their customers' faces. They will pull all stops to ensure 100% customer satisfaction.
(7) Respects and Cares about the Happiness of Employees
Great business owners understand that happy employees equal happy customers. They will do whatever they can to make their employees lives better, as well as boost their satisfaction at work. They encourage, motivate, and instill confidence in their employees.
(8) Passionate
For powerful business owners, passion is the name of the game. They love and cherish what they do, and whom they do it with. They don't do things out of a sense of obligation or duty. They do it as a matter of passion and personal pride. In fact, most successful business owners don't feel that their business is a chore; instead, they feel lucky that they have an opportunity to do what they are great at.
(9) Humble
Humility can take you far in the business work. It's not surprising that the most successful people in business don't put others down. They don't belittle the efforts made by their employees. More importantly, they are humble enough to own their mistakes.
(10) Confident
A good business owner is confident in their abilities, in their employees, and in their self-knowledge.
References
https://www.thebalancesmb.com/successful-owners-character-traits-2951855
https://www.entrepreneur.com/article/298040
https://smallbiztrends.com/2013/04/characteristics-successful-business-owners.html