Owning and running your own business is not for the faint of heart. Even if you find a business for sale instead of starting a business from the ground up, you still have to put in the time and effort to promote your business, attract customers, and make a profit. Opening a franchise with someone you trust can be a great way to accomplish the same thing. On top of asking, "Is buying an existing business better than starting one?", some may also ask, "How can a person become a partner in an existing partnership?" That's because a partner can be a great way to split up responsibilities and drive success. As Chief Interim Executive Officer of Starbucks Howard Schultz said, "Success is best when it's shared."
Before you decide to look into a partnership, though, it's best to understand what exactly it entails.
What Does Becoming a Partner in a Business Mean?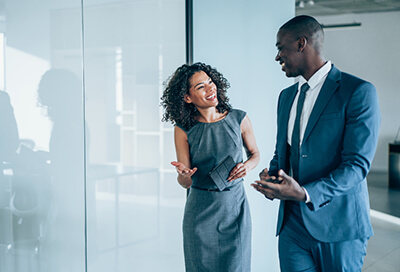 When becoming a partner in an existing business, you agree to share the costs and, in most cases, the responsibility of running that business. There are four different kinds of partnership that you may decide between:
General Partnership (GP):The most basic kind of business partnership, it lets the partners split everything, including profits, liabilities, finances, and assets. These partnerships are easy to create and low-cost to operate since they don't have to be filed through the state. For this same reason, it also has fewer requirements related to separating personal and business assets and how often partners need to meet.
Limited Partnership (LP):In this type of partnership, there is at least one general partner and at least one limited partner. The general partner manages the business and has unlimited liability for any business debt. This means that they can have personal assets taken away if they can't pay off the debt. The limited partner, on the other hand, does not help with managing the business and has limited liability of the debt up to the amount they invested in the business.
Typically, this type is used in special situations and not necessarily in business. For example, family estate planning may use an LP.
Limited Liability Partnership (LLP):Every partner of this type is only liable for the amount of money they invest into the business and that their personal assets are not at risk due to the business's debt. This type of partnership can only be created by certain professional service businesses, such as law firms, dentist offices, and doctors offices. If a partner commits malpractice, their liability will no longer be limited for those particular acts.
Limited Liability Limited Partnership (LLLP):This is the least common type of partnership and isn't recognized in every state. In this type, there are both general and limited partners like in a limited partnership, but they all have limited liability like in a limited liability partnership. The general partner is still responsible for managing the business, and the limited partners don't have much, if any, say in how it should be run.
How to Become a Partner in an Existing Business
To become a partner in an existing business, you'll want to take the necessary steps to make an informed decision. After all, becoming a partner is a big responsibility and can have big repercussions if for some reason the business fails. Some actions you should take before committing as a partner include:
Doing your research.You'll want to look into how the business is performing and the relationship between existing partners as well as between general partners and employees. You'll also want to look into any lawsuits the business has against it so that you know exactly what you're getting into before signing on the dotted line.
Getting to know other partners.Make sure you get along well with them and have similar goals and ideas for the business in mind. It will boost the odds of the partnership itself running smoothly.
Talking to a lawyer.While this isn't mandatory, a lawyer will help you understand everything in the contract so that you know exactly what you're responsible for and what stipulations there might be.
Understanding how it will affect your taxes.Partnerships can't be taxed. Instead, each individual partner is. Make sure to make the necessary changes when filing taxes.
Buying into an existing business as a partner.What does it mean to buy-in as a partner? It means to not only establish in a contract how much you need to invest in a business to become a partner, but also what will happen if you can no longer pay your part of the investment or if you decide to leave the partnership. The cost to buy in will vary from business to business.
Starting a Business With a Partner: The Franchise Route
If you want to be part of a business but don't want to go it alone, opening a franchise with a partner is a great option. You will have someone to help you with running and financing the business, and you will have an existing business plan and guidance from a franchisor. That means you won't have to start your own business from scratch, and you'll have an established customer base to start from.
Franchise.com lists all the opportunities you can choose from. Sort by location, industry, category, and investment level. Start searching to find an existing opportunity that would work well for you and your partner.