Starting your own business is an exciting prospect—but it can also be stressful. This is especially true if you've never owned a business before and are exploring the idea for the first time. As you consider business ownership, what exactly do you picture?
Do you envision starting a brand new endeavor, based on an original idea, from scratch?
Or, do you imagine yourself finding—and buying—an existing business for sale ?
In this blog, we really want to focus on the pros and cons of the "turnkey" approach, including some of the main advantages of purchasing a turnkey online business for sale.
What Is a Turnkey Business?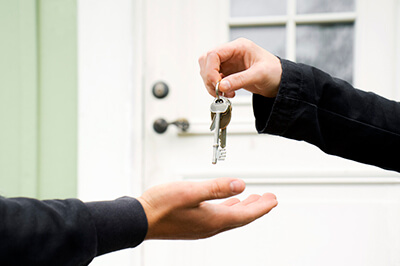 A turnkey business refers to "a for-profit operation that is ready to use as-is the moment it is purchased by a new owner or proprietor." It should make sense, then, what the term itself is meant to evoke—a new buyer purchasing a business and only needing to turn the key, open the front door, and begin serving customers. Of course, some online and from-home businesses can also be considered "turnkey" even without a physical storefront.
Are Franchises Turnkey Businesses?
Yes, franchises are typically considered turnkey business opportunities. When you invest in a turnkey-type franchise, you agree to take over an established business's operations as the new owner. The two terms are not entirely synonymous, however. Many turnkey businesses are one-off, independent businesses. A franchise refers to a single business operation that's part of a larger network or chain.
For example, a single McDonald's or Starbucks location could be a turnkey business and a franchise. At the same time, your local mom-and-pop ice cream shop could potentially be purchased as a turnkey business but is not a franchise.
How Does a Turnkey Business Work?
Generally speaking, the primary advantage of turnkey business opportunities is how the purchasing process and operations handover occur. Before making a business available as a turnkey purchase to a new investor, the owner will make sure everything is ready for a smooth transition to the new owner. This might include things like:
Creating a detailed business operations plan, if they haven't already.
Developing a succession plan to clarify how the new owner will take over the business.
Providing management and staffing guidance.
These are just a few of the reasons why a turnkey operation should be something you consider if you're looking for low stress businesses to start.
Is a Turnkey Business a Good Idea for Me?
A turnkey business or franchise is a good business idea for you if…
You would benefit from an established business model. With a turnkey business or franchise model, many tough organizational, and operational decisions have already been made. This means you can pick up where the previous owner left off and, ideally, continue to see positive and profitable results
If you're someone who would feel constrained or otherwise unhappy just taking over the reins of the business, then this might not be the best option for you.
You recognize the advantages of a built-in customer base. Similar to the point above, one of the most compelling advantages of purchasing a turnkey business is that there is already some brand awareness as well as existing customers
If you're not passionate about marketing to develop your own customer base, then you might prefer starting a business from scratch rather than buying a turnkey business.
The idea of being responsible for everything feels overwhelming. Developing your own business model and customer base from scratch can be difficult, time-consuming, and expensive. If you've never owned a business before, then purchasing a turnkey business or franchise is a great idea. Many franchises will support you when it comes to management guidance, staffing and training recommendations, marketing ideas, and more.
If you don't think you would gain much from this level of support, have strong ideas, and are really looking for total independence, then you might be better off starting your own business from scratch.
How Can I Buy a Turnkey Business?
Buying a turnkey business is a fairly straightforward process, especially if you search for franchise opportunities at Franchise.com.
Here's the short version of how to buy an online business:
How to Buy an Online Business
1. Decide What Kind of Business You Want to Operate
You might be surprised by how much variety there is when it comes to franchise opportunities. In other words, franchises can be more than just fast food. There are also franchises available—right now—in the fields of health and fitness, home services and repair, retail, senior care, and more.
On our website, you can browse available franchises by industry. You can also browse by category (e.g., work from home), location, or investment cost (e.g., under $50k, $50k-100k, $100k-$200k, over $200k).
2. Narrow Your Options and Get More Information
As you browse through potential opportunities on our website, you can gain insight into things like:
The financial requirements (including minimum cash required, net worth required, and total investment required), and
The business description and overview, and other details.
As you find opportunities you're interested in, you can also add them to your "list" to request additional information.
3. Plan for the Purchase—and Takeover—of the Business
Once you've considered all of the advantages and disadvantages of your favorite turnkey business ideas, you can start planning the finer details. This includes your budget, financing options, and the practical logistics of how and when you'll become the business's new owner/operator.
Find the Right Business for You at Franchise.com
For more information about individual franchise opportunities, you can simply browse our website. Feel free to check out our Top 25 Franchises (in your state), "Big Brand" opportunities, New Franchises for Sale, or our Franchise.com Sales Index. No matter what your objectives or priorities are, there are most likely some excellent franchise opportunities awaiting you!