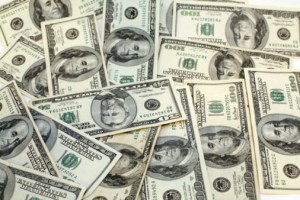 Also known as fluid capital, liquid assets, quick assets, cash required, and realizable assets. Assets held in cash or in something that can be readily turned into cash. Wikipedia defines it as a readily convertible asset, such as money or other bearer economic instruments, as opposed to a long term asset like real estate ...http://en.wikipedia.org/wiki/Liquid_capital
Why do franchises care about liquid capital?
If you've decided that franchise or business ownership is in your future you'll need to have enough available cash to start that business.  Most franchisors require a minimum liquid capital and
net worth
amount.  In most cases, the required liquid capital amount includes the franchise fee and in some cases it also includes working capital and other expenses.  In these cases, franchisors want to make sure you have enough funds to cover your living expenses while you build your business during the first year. Quick note:  The liquid capital is the out-of-pocket cash you'll need; similar to a deposit, but the total investment is full amount you'll need to pay to purchase a franchise.
How do I figure out what my liquid capital is?
To calculate your liquid capital add together your personal savings, money you have available from your friends, family, partners and investors and any other sources you may have. This determines your assets available to invest in a franchise opportunity or business.
What if I don't have enough money to start a franchise or business opportunity?
Don't fret. As long as you have the funds needed or required to be awarded a franchise or business opportunity, there are various types of financing options available to you.  Some franchisors offer their own in-house financing programs, or they have partnerships with a particular lending company.