Just like a child learning to ride a bike, starting a new business involves some risk. Your new business comes with its fair share of challenges, and it pays to take appropriate actions to set it up for success right from day one.
Today, we are going to walk you through five key tips on how to manage business risks when starting out.
Types of risk your new business might face
Most business risks fall into one of the following four categories:
Financial risks - these include increased debt service expense fluctuations, accounts receivable challenges, and cost-of-goods expense fluctuations – all factors that can create cash-flow shortfalls.
Strategic risks - for instance, changing market conditions, entry of a tougher competitor(s), etc.
Compliance risks - for example, the introduction of new regulations, zoning ordinances, licensing requirements, etc.
Operational risks - for instance, equipment theft, unforeseen malfunction of key machinery, etc.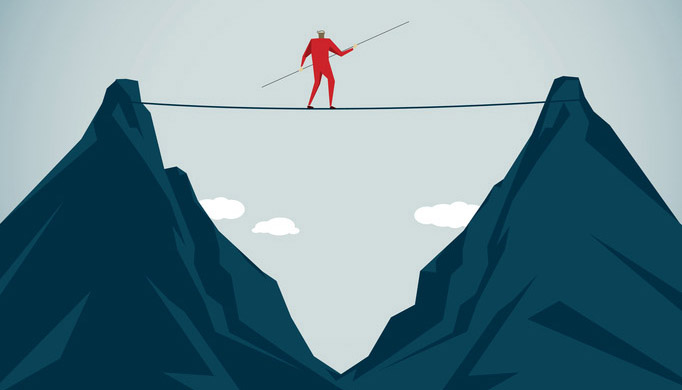 Risk Management Tips
1. Prioritize your Risks
Every business, no matter the age or size, is exposed to several external and internal risks. And these threats to your business come in all shapes and sizes, which is why you need to prioritize them. It is the first step in putting together an actionable risk management plan for your business.
In order to do so, ask yourself these important questions:
Which threats are most likely to occur?
What risks have some probability of occurring?
Which risks have a small chance of happening?
And, which have very little to no chance of occurring?
Of course, risks with the highest chance of occurrence should take precedence over the rest. They should be prioritized when creating your prevention and mitigation plan.
2. Reduce your Liability
This is especially true for sole proprietors and small partnerships. You should convert your business into an LLC (limited liability company) or S-Corporation to limit your liability in case of risks that can ruin your venture.
3. Purchase Insurance
Take a close look at your potential liabilities to figure out the best insurance for your new business, whether it's anti-theft, workers compensation or even disability insurance.
4. Focus on Quality
Taking your business to the next level is paramount, however, don't sacrifice quality, customer service, and factors that'll affect your reputation. Teach your staff to focus on quality, not quantity.
5. Consider External Help
As a new business owner, the chances are fairly good that you don't know the ins and outs of risk management. Consider bringing in a professional to take some pressure off of you.
Conclusion
Managing risk is a great way to position your business for success. There are four steps to business risk management: (1) accept and prioritize your risks, (2) be properly insured, (3) reduce them, and (4) eliminate them altogether.