What comes to mind when you hear the word "franchise"? If you're picturing a set of golden arches, you're probably not alone. But there are many types of franchising, and investing in a franchise doesn't limit you to fast food. This guide will introduce you to some of the most common franchise types and help you think more critically about the advantages and disadvantages of franchising.
Restaurant Franchises
Admittedly, restaurants are one of the most common types of franchising in operation today. But that doesn't mean only burgers and fries.
In addition to drive-thru chains, franchise owners might consider a casual dining establishment or even a specialty store that sells coffee, ice cream, or gourmet food. In that sense, restaurant franchises can be as diverse as the menus within each location.
Vending Franchises
You might not immediately think of vending machines as a franchise, but many companies rely on franchisees to purchase and operate their machines. Interestingly, inroads are being made in the healthy vending sector, offering an alternative to the usual glut of salty, sugary sodas and snacks.
Best of all, vending machine operators receive passive income and need to perform only a few hours of maintenance per week.
Financial Franchises
In today's economy, financial franchises can be one of the most profitable types of franchising. Some financial companies specialize in loan programs for other prospective entrepreneurs, while others offer loan programs for homebuyers.
With mortgage applications expected to rise in the coming years, this can be a great opportunity for committed business owners.
Insurance Franchises
Some franchises offer commercial, home, or auto insurance. As you consider the advantages and disadvantages of franchising, consider how, as an insurance provider, you could help others with quality insurance products.
Some companies even specialize in insurance for those needing a second chance to get back on track, bringing hope into the lives of others.
Home Improvement Franchises
Given the housing shortage, many homeowners are seeking to improve their existing home rather than sell it, or they simply want to improve the curb appeal to increase the profits of the sale.
Home improvement companies offer roofing, decking, gutter repair, and more, all of which can translate into significant profits for motivated franchisees.
Health and Wellness Franchises
Gyms can offer a great way to connect with people and help them reach their full potential.
There are some advantages and disadvantages of franchising in this sector. On the one hand, the equipment can be expensive to purchase and maintain. But if you start small, you'll be able to scale your business (and your list of clients) over time or find a unique fitness niche to give yourself a competitive edge.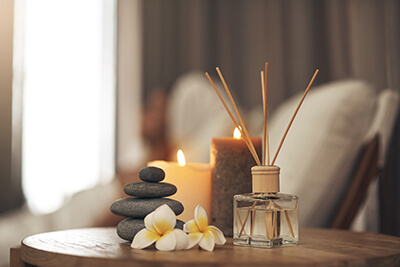 Cleaning Franchises
Cleaning companies offer both business and residential services, and many have benefitted by offering environmentally-safe cleaners without all of the harsh chemicals.
One of the greatest advantages of a cleaning franchise is that you have repeat clients and can return to service homes, churches, and office buildings regularly. This makes such a business easy to scale.
Education and Tutoring Franchises
One of the positives of the 2020 pandemic is the comfort and familiarity parents and students now have with distance learning. While some educational franchises offer in-person learning opportunities, others offer tutoring sessions through online video. This means that you'll be able to draw from clients across the United States.
You don't have to have experience as a teacher to open a franchise. Instead, you can run the office while supervising a team of educational professionals.
Senior Care Franchises
All across America, those in the baby boomer generation are increasingly entering their golden years. Many of these retirees need assistance with day-to-day living, and a host of franchises have risen to fill this need.
While these franchises don't provide actual medical care, they can still help with shopping, mobility, and even companionship. Make a difference in the life of America's seniors by investing in this type of franchise.
Travel Franchises
Do you have a passion for creating dream vacations? Then you might have a future as a franchisee in one of America's many travel franchises.
You'll connect clients to the vacation of their dreams, and some companies will even offer discounts so you can afford to take trips of your own. Best of all, you can operate this franchise from your home office, minimizing your overhead expenses.
Which Franchise Is Best for Me?
To decide which franchise is best for you, start by searching Franchise.com. Use our custom search tool to find franchise opportunities in your area, or use the tool to select franchises that fit your budget.