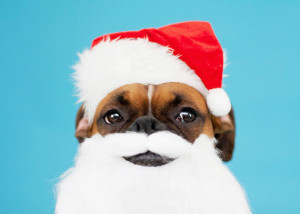 Crazy for pets? Consider
owning a pet franchise featured on Franchise.com
. Ok, I am a dog lover. There is nothing like coming home to a dog who acts as if she has not seen you for ten years. Each year we make sure Elie has something under the Christmas tree to the chagrin of my children who believe they are in competition with her. Sometimes it is a new collar or leash or just a simple dog treat. I doubt I am alone in my passion for dogs as I look at the pet industry. 60 billion dollars were spent on pets this year with 65% of the population owning a pet.
Pet Supplies Plus
understands the love we have for our animals. It is the largest pet franchise in the country with 300 stores in 26 states. They opened 36 stores this year and are scheduled for an additional 35 this year. They are looking for pet lovers across the country.
Pet Supplies Plus offers pet food, products, grooming, equipment and more
. The operators of each store work hard learning the names of the pets who visit and their parents. One of their key phrases is: People don't own pets, Pets own people. Unfortunately, I have to agree with that statement. Elie does own our house, yard and furniture. I guess my kids are right to worry. If you are passionate about animals, imagine being in a profitable environment helping people and pets while making great money.
Check out Pet Supplies Plus
and
these other pet franchises
.
Sharon Dietrich Director of Sales and Mom to ElieFranchise.com
Franchise.com is the premier domain for online franchise lead generation. Since 1995, we have helped growing and mature franchise systems meet their development goals by
showcasing them to prospective franchise buyers
. Through effective cost per lead and cost per deal campaigns, we deliver highly qualified prospects.