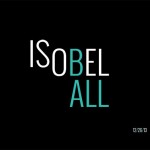 Franchise.com is ringing in the new year with a baby announcement. Congratulations to our Senior Web Designer, Ian Ball on his first born! And in pure graphic design fashion, Ian has created a logo for his baby girl. What a proud papa.
Isobel Harper Ball was born Thursday, December 26th at 6:37pm. She was 6 lbs 9 oz and 19″ long.
Ian says "Everyone is doing well, albeit tired, but happy. She's so awesome."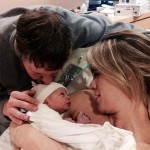 Happy New Year from all of us at Franchise.com and a big congratulations to Ian and Holly!