Meta: Want to open a franchise? Here are five key resources to open a franchise that will make your franchise purchase a breeze from start to finish.

Opening a franchise business is no small affair. It's a huge financial undertaking that requires due diligence, lots of meetings, and paperwork to sift through. The whole process can be stressful, if not downright daunting, especially if you go at it alone.

You will require as many resources to open a franchise as possible, especially if you want to make your franchise journey painless and easy. Thankfully, there are a lot of franchise resources available to would-be franchise owners. Keep on reading for a list of 5 resources that you need to ensure that your new franchise business will get off the ground without any hassle.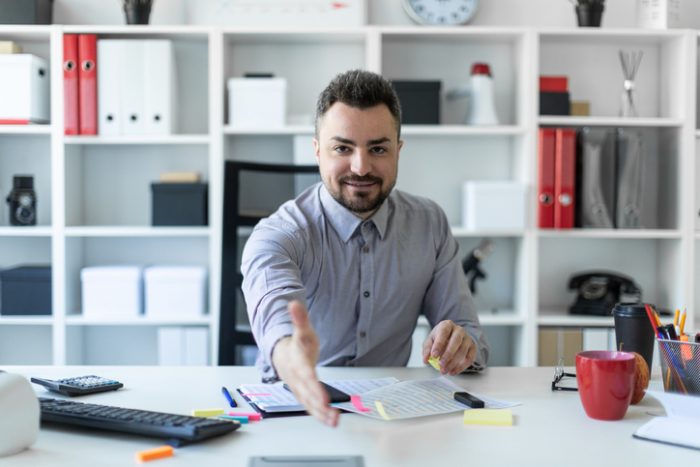 (1) Franchise Attorney/Lawyer
When you open a franchise, you will need everything you can to safeguard yourself legally. And there's a single way to do this: hire a top-notch franchise lawyer. Remember that when you sign on the dotted line, you're legally mandated to follow all the provisions of the Franchise Disclosure Document. If you contravene any of the provision or guidelines therein, you will be liable and might get sued by the franchisor. You also need to understand what your rights are in plain terms.

As you can see, consulting with a good franchise attorney is crucial for any new franchisee. The last thing you want is to call in a lawyer when you are already in hot soup. Don't forget that most lawsuits mean that you will lose your buy-in fee. So, what's the harm of spending an additional $2,500 to hire an experienced franchise attorney?

Of course, there are many advantages and benefits of hiring an attorney right from the outset:
A franchise lawyer knows what matters most in the FDD. This is a document that can range from 150 to 200 pages in length. You'll someone who knows its ins and outs to help you go through all the important provisions.
The odds are that you don't know much about C-corps, S-corps and LLCs.
The right lawyer can help spell important stuff out so you can pick the right type for you.
A lawyer can come in handy when things go wrong
(2) Franchise Coach
Business executive coaching has gained traction in the franchising industry. And there's a good reason for that: opening a franchise is becoming more complex every passing year. Why hire a franchise business coach?
A good business coach will help you create a solid roadmap to follow when opening your franchise
The coach will help you set and focus on both short-term and long-term goals
Will help you look through the franchise agreement and help you choose the right one
You need someone who will not sugarcoat the truth
When all's said and done, don't hire a yes-person. Hire someone who'll tell you like it is.
(3) Franchise Consultant
Unless you are serial franchise owner with several years of franchising expertise up your sleeves, opening a franchise without the help an expert consult is not a good idea. Good thing, there are several franchise consultant firms that are sure to do a bang-up. In fact, this is perhaps the first person to hire in your franchise purchase journey.
A good franchise consultant will help connect you with an experienced franchise lawyer, choose a good franchise for you, do marketing/branding, go through operational paperwork, and guide you throughout the process. This is a must-have resource that will truly set you up for success right from start.
(4) Data Analytics Consultant
You might also want to hire a data scientist. Having someone will data & business analytics knowledge and skills on your team can help you make an informed decision. A data company will help you analyze top-performing franchises then use analytic tools to provide insights on what road to take.
(5) International Franchise Association (IFA)
Established in the early 1960s it is one of the original resources to open a franchise. It is the oldest existing franchise institution. It provides members with advocacy, exposure, support and educational opportunities. With more than 1600 members, IFA has plenty of resources that be quite useful. These include VetFran for would-be veteran franchisees, Franship (an amazing mentoring scheme), and FranSocial, which is an internet franchise community.
Reference List
https://www.entrepreneur.com/article/298343
https://www.entrepreneur.com/article/217356
https://fitsmallbusiness.com/starting-a-franchise/