Texas, known for its vast landscapes and booming cities, is quickly becoming a hub for retail franchising. As a potential franchisee, you may be wondering what makes Texas so appealing for business ventures. This blog post aims to shed light on the unique opportunities and challenges you may face in the Lone Star State. We'll examine key metrics such as percent of page views, average time on page, and bounce rate, providing you with a comprehensive understanding of the retail franchise landscape in Texas.
The Digital Footprint: What the Numbers Say
Texas accounts for a significant chunk of our website's Retail page views, showing that it is a state with a heightened interest in retail franchising. Here's how the metrics break down: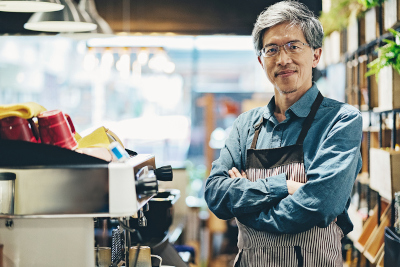 Percent of Page Views: Texas represents the largest percentage of page views from all states at 15.06%, indicating a strong level of interest in retail franchising in the state.
Average Time on Page: The average time potential franchisees from Texas spend on our Retail pages is 51 seconds.
Bounce Rate: The bounce rate in our Retail category for Texans is 76%, indicating that while potential franchisees are interested, they're also selective and discerning.
Franchising in Texas: Among the top 10 states projected for franchise growth in 2023, Texas ranks first, indicating a conducive environment for franchising in the state.
Opportunities
The metrics suggest that Texas is a potential hotbed for retail franchising opportunities. The higher-than-average time spent on the page indicates that your potential competitors are serious about their research but haven't necessarily committed yet, providing a window for you to step in.
Challenges
Despite the promising numbers, the bounce rate also suggests that potential franchisees in Texas are selective and have specific criteria they're looking to meet. This means you'll need to be well-prepared and thoroughly researched to match your potential competition.
Franchise Opportunity
Red Wing Shoe Store, known for its high-quality footwear designed for both work and everyday wear, aligns well with Texas' diverse industries, from oil and gas to agriculture. The brand's focus on durability and comfort makes it a strong franchise choice in a state where tough, reliable footwear is not just a preference but often a requirement.
Conclusion: The Future is Big and Bright in Texas
The metrics show that Texas is fertile ground for retail franchising, offering both opportunities and challenges. As you consider your next steps in the franchise world, keep in mind that the Lone Star State presents a dynamic landscape for businesses, one where a well-researched and committed franchisee can truly shine.