Despite its modest geographical size, New Jersey boasts a vibrant market full of retail franchising opportunities. The Garden State's bustling towns and cities are thriving hubs for retail businesses, making it a magnet for individuals keen on venturing into the franchising domain. The state's prime location, being nestled between the major markets of New York and Philadelphia, further elevates its appeal, offering a fertile ground for retail franchises to flourish and grow.
In this blog post, we will delve into the retail franchising landscape of New Jersey, exploring the various sectors that are thriving, and offering insights into how potential franchisees can navigate this promising terrain. Whether you are an experienced franchise owner or someone looking to dip their toes into the world of franchising, understanding the dynamics of retail franchising in New Jersey could be your gateway to entrepreneurial success.
A Look at the Numbers
As potential franchisees navigate through the myriad of franchising opportunities, it's essential to gauge the level of interest and engagement in the retail sector within New Jersey. Our website data provides a clear window into the prevailing enthusiasm surrounding retail franchising in the region.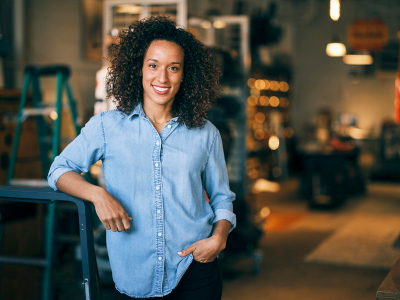 Page Views: Capturing Attention
New Jersey accounts for 7.03% of all page views in our Retail category. This suggests a robust interest in retail franchise opportunities. This figure not only underscores the appeal of the retail sector but also places New Jersey on the map for individuals keen on exploring franchising prospects.
User Engagement: A Deeper Dive
The engagement metrics are equally telling. With users spending an average of one minute and 43 seconds on the page, it's evident that potential franchisees are not merely skimming through but are investing time to delve deeper into the information available.
Bounce Rate: Holding Interest
Furthermore, the low bounce rate of 38% is a positive indicator of the genuine interest and engagement among the visitors. It reflects a propensity among potential franchisees to explore the retail franchising landscape in New Jersey thoroughly.
Don't miss out on exploring the rewarding prospects that retail franchising in New Jersey has to offer. Dive into our extensive franchise listings, discover the perfect fit for your entrepreneurial spirit, and take the first step towards carving out your success story in the retail franchise market of New Jersey.
Thriving Retail Sectors in New Jersey
"25% of jobs in New Jersey are supported by the retail industry." This substantial employment contribution not only reflects the vitality of the retail sector but also hints at the potential for retail franchising to further bolster job creation and economic growth in the Garden State.
New Jersey's retail landscape is as diverse as its population. Here's a glimpse into some retail sectors that are witnessing significant growth and offering promising opportunities for potential franchisees.
Food and Beverage
The food and beverage sector continues to be a dominant player in the retail franchising scene. From quaint cafes to bustling fast-food chains, the opportunities are vast and varied.
Health and Wellness
With a growing emphasis on health and wellness, franchises in this sector are gaining traction. Fitness centers, wellness spas, and health food stores are finding a ready market in New Jersey.
Apparel and Accessories
Fashion retail franchises have found a favorable market in New Jersey, with malls and shopping centers bustling with shoppers looking for the latest trends.
Home and Garden
Home improvement and garden centers are also carving a niche in the retail franchising sector, propelled by the state's suburban landscape and homeowners' desire for beautifying their living spaces.
Franchise Spotlight
Sunmed | Your CBD Store presents a promising franchise opportunity in New Jersey, catering to the burgeoning market of wellness and CBD products. The franchise boasts a simple entry process with relatively low initial investment requirements, making it an accessible venture for aspiring franchisees​.
Conclusion
New Jersey conceals a thriving retail franchising landscape ripe with opportunities for the aspiring franchisee. The robust interest and engagement levels coupled with the state's economic and geographic attributes, create a conducive environment for retail franchises to flourish.
The varied retail sectors thriving in the Garden State offer a plethora of options for potential franchisees, each presenting a unique blend of challenges and rewards. As you embark on this exciting franchising journey, a well-informed, structured approach coupled with diligent research and networking can significantly smoothen the path towards a successful retail franchise venture in New Jersey.
Whether you are drawn towards the bustling realm of food and beverage, the wellness-focused health sector, the ever-evolving fashion retail, or any other retail sector, the key to success lies in aligning your franchise choice with both your personal aspirations and the market dynamics of New Jersey.
As you step into the promising world of retail franchising in New Jersey, we invite you to explore the listings available on our portal, designed to guide and support you at every juncture of your franchising journey.