The process of buying a franchise can be complex and riddled with challenges. Here's a handy step-by-step guide to hassle-free purchasing of a franchise.
So you are gearing up to buy a franchise. Smart business and investment move. It's a great way to get your feet wet in the business world without the hassle of having to start one from scratch. However, the process of purchasing a franchise is not as easy as it sounds. There's a boatload of paperwork to deal with, due diligence on your side, an array of applications to submit, criteria to meet, and a lot more steps in between. Each step is not to be taken lightly because you're forging a business relationship which can last for a decade or longer.
Here's a seven-step guide to help you breeze through the oft-complex franchise-buying process without much hassle.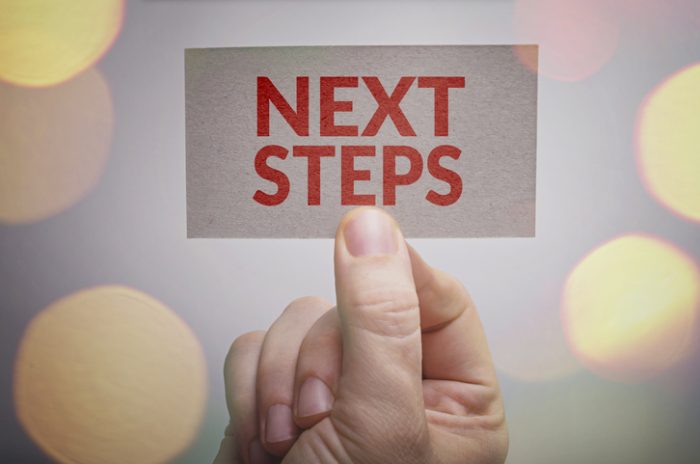 Step #1: Know Thyself
If you have always wanted to become your own boss, buying a franchise is perhaps your best bet. But ask yourself: are you a good fit for the franchise? What do you want to accomplish by owning it? More importantly, what's your budget, and how much effort, hours, and sacrifice are you willing to make to take your franchise business to profitability?
That's right. When it comes to purchasing a franchise, it's crucial to start by soul-searching so you can know what's truly important to you. You need to think about where you want to reside and where you want to locate your franchise unit, as well as your exit plans in the future. Once you've done thorough self-evaluation, you can now start exploring your franchise opportunities.
Step #2: Consider Your Financing Options
Given what has recently happened to the global economy and capital markets, you might want to think about your financing options right from the outset. If you're loaded with plenty of accessible cash/capital, that's good and dandy. But if you don't, you might want to look at franchise funding options like taking out a business loan, crowdfunding, seeking investors, franchisee loans, government grants, etc.
Step #3: Find Information about Available Franchise Opportunities
Start off by evaluating franchise opportunities by industries. Thankfully, a handful of franchise industries have been delivering exceptional returns for franchisees in the past couple of years. These include Asian food, fast food, health & fitness, beauty & cosmetics, grooming services, and home services industries. (just to mention a few).
Obtain a list of franchise companies in categories that tickle your fancy, and evaluate ones that match the franchise profile you are looking for. Even better, get in touch with potential franchisors and ask for preliminary info about their franchises, as well as necessary steps you'll need to take when buying a unit.
Step #4: Submit a Formal Application/Request/Consideration
Once you've zeroed in on your potential franchises, send formal applications to them. Once they receive your request, often the company will match you with one of their reps. You can expect to hear from a franchisor in a week or sooner by telephone and/or email.
Step #5: Examine FDD and Franchise Agreements (The Legal Side of the Process)
In this step, you might want to bring in a franchise consultant to take a gander at the franchisor's Financial Disclosure Statement and franchise agreement. These documents give you a good picture of the franchise, including its financial stability, history, amount of fees, royalty charges, territorial rights, and rules & regulations you're supposed to stick to as a franchisee. However, you might need to contact a few existing franchisees to get a complete picture.
Step #6: Visit the Franchisor (Optional)
Once you've carefully studied the disclosure documents and the franchise agreement, it might be prudent to visit the franchise headquarters to get a few more questions answered and to get a feel for how the franchise is run.
Step #7: Decide
By this stage, you will probably have two or three potential franchises on hand. It's high time you make the final decision – which franchise are you going with? Typically, your ideal choice of franchise to buy should fulfill the following criteria:
Its start-up costs must be within your budget
It must fit your lifestyle, skill set, and experience
Hires skilled, passionate, and experienced staff
Existing franchisees must be happy and getting good returns
References
https://www.entrepreneur.com/article/198992
https://smallbusiness.chron.com/steps-buying-franchise-623.html
https://www.thebalancesmb.com/steps-in-buying-a-franchise-1350100