California, known for its entrepreneurial spirit, offers a variety of opportunities for retail franchising. Whether you're eyeing the bustling tech hubs or the scenic coastal towns, the Golden State presents a unique set of possibilities and challenges for potential franchisees. This blog post aims to give you a comprehensive understanding of the retail franchise landscape in California, examining key metrics such as percent of page views, average time on page, and bounce rate.
The Digital Landscape: Decoding the Metrics
California, being a populous and economically diverse state, naturally accounts for a significant portion of the page views in the retail franchising category. Here's a breakdown of what the numbers imply:
Percent of Page Views: The high number of page views from California signifies interest yet a potentially competitive landscape in retail franchising.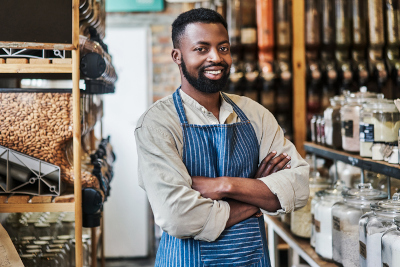 Average Time on Page: Californians are spending an average of just 47 seconds on our Retail pages, suggesting that while interest is high, deep engagement may be lacking among your potential competitors.
Bounce Rate: The bounce rate for California is 64%, suggesting that while there is interest, potential franchisees are also discerning and selective.
Retail Franchising: The International Franchise Association predicts a 2.1% increase in retail food, products, and services franchise locations in the US for 2023, totaling 165,955 locations. These franchises are expected to generate $130.3 billion, a 2.5% increase from the previous year.
Opportunities
The short average time on page can be seen as an opportunity for you. It suggests that while many are interested in retail franchising in California, few are diving deep into the details. This opens a window for you to gain a competitive edge by being more thorough in your research and preparation.
Challenges
The high percentage of page views for retail franchising opportunities in California points to a potentially competitive market. This means that while there's a lot of interest, there's also a lot of competition. Entering the retail franchising scene in California will likely require a well-thought-out strategy and unique value proposition to differentiate yourself from the crowd.
Franchise Spotlight
School of Rock, with its focus on music education and community involvement, aligns well with California's rich cultural landscape and strong emphasis on arts and entertainment. The franchise offers a unique business opportunity that can thrive in California's diverse and arts-friendly communities, making it an appealing option for potential franchisees in the state.
Conclusion: Your Golden Opportunity Awaits in California
California offers a dynamic and competitive landscape for retail franchising, making it both an exciting and challenging environment. Whether you're looking to franchise in tech-heavy regions or agricultural hubs, the Golden State offers ample opportunities for those willing to take the plunge and make their mark.