So, you have served in the military for your country with dedication, bravery, and zeal. What's next? What's in store for you now that you've hung up your combat boots, and are heading back to civilian life?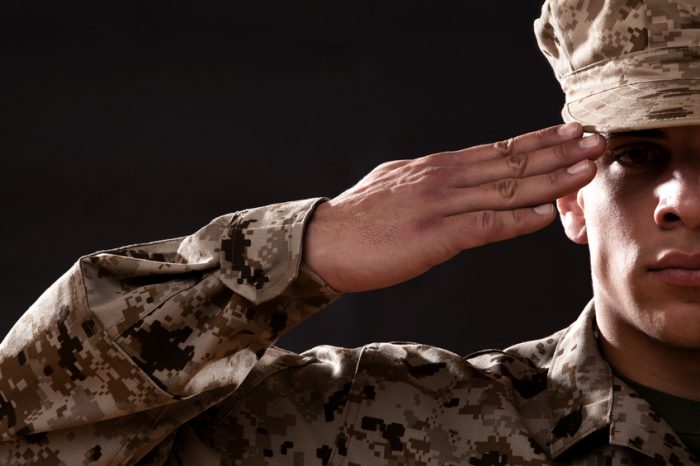 You'll be glad to know that there are many veterans who make ideal entrepreneurs in the business world. They are business owners in a variety of industries, from commercial cleaning to fast food restaurants. So, how did they transition from life in the military to full-fledged business owners?
Read on to learn how you can become a successful business owner after you retire from the military. We have rounded up some actionable advice you can use to make the transition from veteran to business owner.
First Things First: Why Own a Business as a Veteran?
There is plenty of opportunity! Currently, there are more than 2.45 million veteran-owned businesses, accounting for close to 10% of all businesses in the U.S. What's more, these companies and businesses owned by veterans or their spouses generate more than $1.22 trillion in annual sales and employ over 5.8 million people. No matter how you look at it, veteran-owned business opportunities are plenty, and they are making a huge impact on the US economy.
So, why join the ranks as a business owner? Because of the benefits offered to veterans when they become a business owner!
It can be easier to qualify for loans - There exist several credit facilities specially designed for veterans who are looking to enter the business space. One program, called the SBA Veterans Advantage, offers guarantees on loans to businesses in which veterans or their spouses own 51%+.
Most people are inclined to hire or do business with veterans - Hiring or doing business with a veteran-owned company is a great way for people to support and show gratitude to former men and women in uniform. This is especially true for service industries like building and construction, plumbing, waste removal etc. This special preference by customers will help grow your business.
You can be awarded government contracts - As of 1999, a minimum of 3% of all federal contracts and subcontracts have to be given to veteran-owned enterprises. As you might already know, government contracts are usually lucrative, giving your business an extra edge.
Veteran-only programs - there are several business and enrichment programs that are designed to help veterans succeed in a business right from the start.
Tips on Transitioning from Military to Business Owner
Obtain Veteran Owned Business Certification
This is a badge that only veteran-owned businesses get to "wear." So, don't hesitate to get your company certified as a Veteran Owned Business. This certification offered through the Office of Small & Disadvantaged Business Utilization (OSDBU) can do wonders for your company right from the start. With it, you may be eligible for advantages when procuring contracts from federal, VA, state, and even local governments.
Consider Buying a Franchise
Franchises give veterans the opportunity to own a business without having to start one from scratch. Even better, veterans may quality for discounts and other incentives from select franchises. Oftentimes that means you will need less capital and low startup costs to open a franchise. And the best part... there are a number of high-performing, vet-friendly franchises. These franchises include Anytime Fitness, Dunkin' Donuts, Liberty Tax Service, Meineke, and Great Clips, just to single out a few.
Don't be Afraid to Take Calculated Risks
Like in the military, in business you have to take calculated risks in order to succeed. The good thing is that life in the military has already prepared you for risk mitigation and risk management. Use these acquired skills to get your business off the ground and to the next level.
Join Military-to-Business Training Programs
There's an abundance of business training programs tailored for veterans. Boots to Business (B2B) offered through SBA is a great start because it is provided on most military installations. Other programs to explore include:
Boots to Business Reboot (B2BR)
Veteran's Business Outreach Center (VBOC)
The Entrepreneurship Bootcamp for Veterans (EBV)
Service Disabled Veteran Entrepreneurship Training Program (SDVETP)
These are a few tips that can help you take the step from veteran to business owner. Be sure to access all the resources and incentives for veteran entrepreneurs.
Reference List
https://www.gijobs.com/pros-cons-becoming-a-veteran-business-owner/
https://www.sba.gov/business-guide/grow-your-business/veteran-owned-businesses
https://themilitarywifeandmom.com/transition-military-veteran-successful-business-owner-7-eleven/