Starting a business often begins with a simple idea, however launching the operation is – or at least should be – a carefully managed process. Many new business ideas never materialize because some people shy away fearing failure while others become unwilling to put in the hard work, time, and money it takes to launch and run a business. For some aspiring business owners, the idea of being in business for yourself but not by yourself has appeal, and this is where franchise ownership can be a great option.
With franchising, the entrepreneur has the opportunity to own a business with an established brand as opposed to starting from scratch. Depending on the type of business you choose, franchising might be the best option because it provides a managed pathway to opening and ramping to profitability. So what are some of the pros and cons of franchise ownership?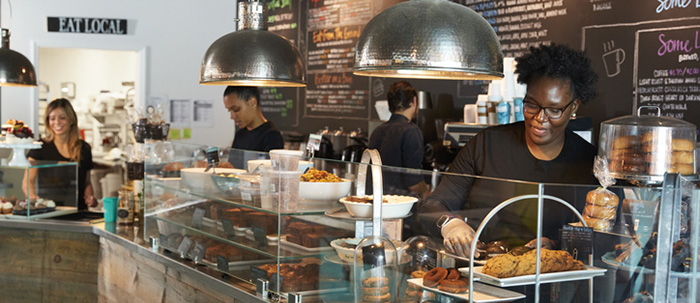 The Pros of Franchise Ownership
1. Business in a Box
Finding the capital to start a business is a daunting task for many would-be entrepreneurs but the greatest challenge is building a brand, developing a business plan, solidifying the operations, and creating a corporate culture. An existing franchise already has these aspects in place. If you follow the franchise's procedures, you have a greater chance of running a successful business.
2. Recognized Brand
Franchises have already built a brand, which is among the most costly and time-consuming undertakings in growing a business. Having a reputable brand and a known product or service benefits new franchise owners with immediate consumer recognition and customer loyalty. When it comes to competition, customers are more likely to visit businesses they are familiar with and know what experience to expect.
3. Existing Business Model
A great analogy to buying a franchise is like planting a seedling as opposed to a seed. The franchisor has refined its operating model and learned from mistakes that they'll help you not to make. Be sure to learn the ins and outs of franchise businesses you're considering – often very similar businesses have different operating models and may require a wide range of startup investment.
4. Experienced Team
Franchises are appealing to entrepreneurs because previous work experience is not always necessary to become a franchisee. The franchisor has taken the time to grow its business from scratch and employ the best training methods to share their vision and operating plan with franchisees. Passing their knowledge, experience, and tools onto new franchise owners increases everyone's opportunity for success.
The Cons of Franchise Ownership
1. Add the One-Time Franchise Fee to Startup Costs
If you have a creative business mind, you can start any type of business on a small scale and, with patience and hard work, grow it to the scale you desire. Buying a franchise requires an initial investment that includes a franchise fee and startup costs. These costs vary depending on the type of business, and there are many affordable and less expensive franchises that can fit almost any budget.
2. No Reinventing the Wheel
You will enjoy the freedom that comes along with franchising regarding being your own boss. But, you will have to follow the franchise's guidelines and operations strictly, from product offering to pricing to store design and layout. All franchise locations must be consistent in how they bring the product or service to market.
3. No Creative License
Franchises bring a proven business model on an established brand and generally don't allow franchisees to try new ideas when it comes to offering new products, different uniforms, or personalizing your business outside of branding and operational compliance standards.
In Summary
Joining a franchise system can be a fulfilling and rewarding experience and is one of the most efficient ways to become a business owner. As you embark on your research and exploration process, understand and weigh the pros and cons!
One More Thing
Franchising is a great way to start a business. But, there are also business opportunities that you can choose from as well. Tap here if you want to see a list of opportunities available near you.