For many people, part of the American dream is to be self employed, owning a business, and being the boss. However, there are many barriers to achieving this goal. It can be difficult to come up with a viable business concept, as well as expensive: there are many upfront (and hidden!) costs when it comes to starting a business from scratch. It can also be overwhelming, taking a lot of time to research and understand the steps you need to take to open a business (like choosing and setting up a business structure like an LLC or corporation) or figuring out how to write a business plan.
Because of this, many people turn to franchise opportunities to make their dream of owning a business come true.
What is a franchise business and how does it work?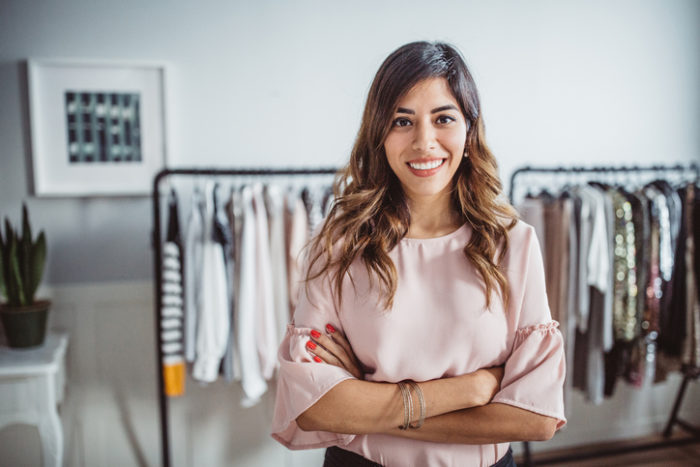 In simple terms, a franchise is an established business where the franchisor purchases the license to use the brand and method of doing business. One of the most familiar types of franchises are fast food restaurants, where each individual location is owned and operated by a different business owner (the franchisor), but they share the same branding and name.
This system of business development is mutually beneficial; the franchise company has an opportunity to grow and expand their market, and the franchisor is able to start and run a business easily with less risk. Franchise businesses are proven brands that have a track record of success and established brand recognition with customers.
What types of franchises are there?
While most people are familiar with fast food franchises, there are many different types of franchises ranging from ATM franchises to work from home franchises. There are even COVID franchises, adapting to the unprecedented times we find ourselves in. Whatever your interest, there are franchise opportunities out there for you.
Looking for businesses that you're familiar with? Interested in trying a new field? No matter what type of franchise you invest in, at the end of the day, you're going home as the boss! Are you a veteran? Some franchises actively recruit veterans due to their leadership skills, and they may have programs offering financial incentives.
What are the benefits of purchasing a franchise?
Remember all those barriers to starting a business? One of the biggest benefits of purchasing a franchise is that many of them are already taken care of. Worried about writing that business plan? Your franchise is already an established method of doing business. Concerned about branding, designing a logo, getting business cards, establishing brand recognition? Already done. New to the business world and not sure what you're doing? Your larger franchise team is there to support you with training materials, seminars, and hands on help with things like securing a lease. Another major benefit to owning a franchise is the potential for future revenue. Many of the business models have a track record of increasing profits.
Along with this, because the brand is shared with other franchise locations, it is possible that customers may have a bad experience at a different location and assume that every location is the same.
Another thing to consider with franchises is that while the idea of being your own boss is exciting, it does require commitment and hard work to carry it through.
Where do I start?
Whether you are just looking for more information or ready to look at available franchise opportunities, Franchise.com is the industry's trusted leader for all things franchise. Explore our franchise resource library or browse our available business franchises. Founded in 1995 as one of the world's first franchise recruitment websites, Franchise.com has grown into a wide network with powerful search tools and incredible support for those interested in the possibilities of their own franchise business. You can browse franchise opportunities by category and see what franchises are currently available in your state.
Franchise.com also hosts the latest in franchise news where you can keep up to date on current information. You can also check out our low cost franchises and information about financing options to help you afford this investment. Find the right business for you and discover valuable industry resources at Franchise.com today!