Investing in a franchise is a major decision that can be life changing. But what type of franchise is the best investment? In order to make that determination, let's first examine what the types of franchising are and how they differ from one another. 
How many different types of franchises are there?
There are 3 basic types of franchises: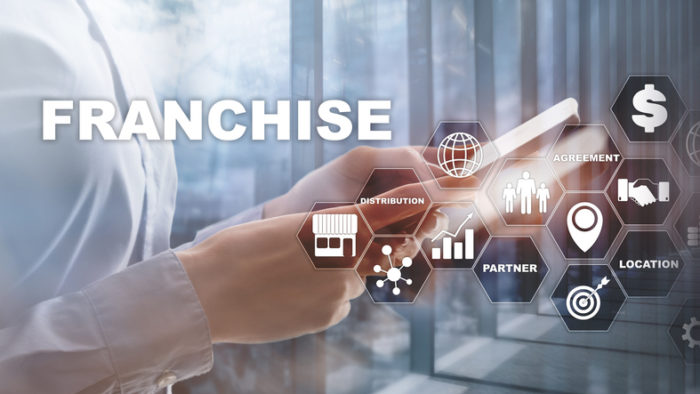 Business Format Franchise
This type of franchise is the most comprehensive (and often the most expensive) model. When most people think of franchises, they think of the business format, where the franchisee purchases both the license to use the brand and the way of doing business. Think of it like this: with a business format, you get handed a proven business plan that you follow, with all the components you need to carry it out already in place. You get the entire package!
Product Distribution Franchise
A product distribution franchise is where the franchisee purchases the rights to sell manufactured products. For example, John Deere franchisees are able to sell John Deere products, but there isn't one prescribed way of doing this. Often with a product distribution franchise, the franchisee exclusively or semi-exclusively sells those products.
Management Franchise
Sometimes called a job franchise, this is where all the management decisions are made at the corporate level and the franchisee is responsible for the day to day operations of the franchise location. This is more of a service agreement, where the franchisor provides support, training, and instruction to the franchisee who then carries it out and operates the business.
What are the pros and cons of each type of franchise?
Each type of franchise has benefits and downsides. With the business format, you are getting a way of doing business that has a proven track record, an established brand, as well as support and training. At a certain point however, you are responsible for making the management decisions and carrying out the day to day operations. You have a lot of responsibility, and carry a fair amount of risk. In addition, this type of franchise comes with a lot of structure – you generally agree to follow the business system that you purchased and there usually isn't a lot of room to deviate from that.
When considering product distribution franchises, this type of model is often appealing to people who already have a lot of business experience and are usually comfortable and familiar with sales. It can even be a good fit for a business owner looking to expand his or her product offerings. Since you are selling a tangible product, and not purchasing a business plan, the system of doing business is something that you have to develop on your own. This comes with freedom to make your own decisions, but can be difficult if you don't have the experience in running a business or doing sales.
Management franchises are a great opportunity for people who thrive with structure and who are new or inexperienced in a particular field. These types of franchises give franchisees a lot of training and support, and it can be less stressful than having to make a lot of decisions since the franchisor has a lot of control over the franchisee. The downside of this is that people who are more independent or like to experiment may feel like there isn't any room to innovate and try new things at the franchisee level.
So…what IS the best type of franchise?
The answer is…it depends! Each type of franchise is different from each other and is suited to different personalities. If you are an independent leader with a strong background in sales, then the product distribution model will probably suit you best. However, if you prefer structure and are looking for an environment where you can be the boss, a management franchise or a business format franchise would be best for you. There is no one right type of franchise because you are a unique individual with your own personal needs. Each type of franchise has the potential for a rewarding (and lucrative) career.
How do I find the best type of franchise that suits me?
Check out Franchise.com and explore hundreds of exciting franchise opportunities! Our listings run the gamut with all three types represented as well as opportunities for every budget. We're the "go-to" experts at Franchise.com – we've been around since 1995 and were one of the first franchise recruitment websites in the world. You can view our top 25 opportunities for your state, or explore our sales index that holds the current rankings of actively expanding franchises. Once you're figured out what type of franchise is best for you, find the perfect franchise opportunity on Franchise.com.