Do you have what it takes to work from home? This post gives you 5 tried and true tips, tests, and factors to check if you are cut out for remote work.
Remote working is all the rage right now – and, of course, with good reason. You can make pretty money by working right from the comfort of your home. Need I say more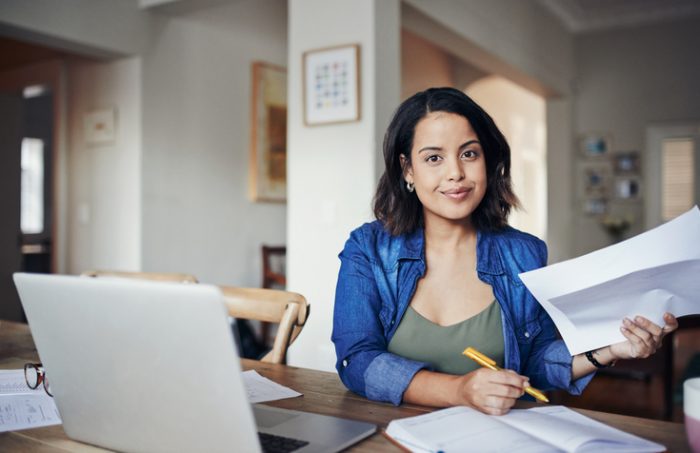 Benefits of Working from Home
Say adieu to office gossip and politics
Spend more quality time with friends, family and loved ones
No commute (yay!)
Save money (travel, work clothes, etc)
Cut workplace-related stress
Enjoy a flexible schedule. Tailor your work around what you love – travel, sleep, workouts, etc.
More independence, more freedom, and less anxiety/deadline jitters.
Given all these amazing benefits, most of us have a dream of working remotely. You can set up your work schedule the way you see it fit. But, let's face it: working from home isn't for everyone. Some individuals aren't carved out for working solo. Which begs the question: are you cut out for remote working?
Are proven ways you can test if you are going to make it working from home.
Are you a Disciplined Worker?
Remote working might sound easy and dandy, but it calls for a great deal of self-discipline and hard work on your part. If you tend to get distracted easily or you are prone to procrastination, you'll quickly find yourself lagging behind and get in trouble with clients. Are you able to stick to your schedule? This is crucial especially if you are working on time-sensitive projects.
How is your Social Life?
You might have taken your office social life for granted, but you will need it when you are working from home. That's why you have to take a hard look at your social life. Can you last a week without contact with coworkers, friends, and people you usually meet on your commute? Remember regular social and human contact can help us become happier and healthier.
Given that there is no shortcut to person-to-person interaction, you might want to think hard before giving up your vibrant social work life. However, if you think working from home will not affect your social life, you are indeed cut out for remote work.
Do you Have the Right Equipment and Technology?
Ensure that you won't have any issues with internet connectivity, cell reception, and other communication issues where you will work from in your home. Do you have a scanner, printer, additional computers, video conferencing equipment, headsets, and other tools you'll need to keep working from home without a hitch?
Do you have a Dedicated Office Space?
Yes, working from home means that you can work from anywhere, at any time. However, you must have a dedicated space in your home where you can work comfortably, efficiently, and without any distractions. It should be properly lit and kitted with the necessary technology, furniture, and electronics. If you don't have such a space, you are better off looking for a 9 to 5 job, or working from a cafe/coffee shop.
Consider your Commitments
That's right. Have you thought about your day to day commitments? The chances are that are you have pets, children, and chores to take care of. What's your daily schedule look like? If you'll be busy almost the whole day on home and personal commitments, you might as well hang up your boots right now. The last thing you want to have both your client and kids screaming at you all day.
Work from Home Trial Period
Don't commit to working from home until you have tested all worst case scenarios. If you will be working for a travel agency, for instance. Ask for a remote work trial. If your job allows you to work from home, you can ask your manager to give you a few days to take a whole thing for a spin. If it doesn't work out, no harm is done; you can go back to the office.
Not everyone is cut out for remote working. Consider above-mentioned tips to see if you can manage to work from home without losing clients.
References List
https://www.shoutmeloud.com/7-benefits-of-working-from-home.html
https://www.themuse.com/advice/4-ways-test-out-remote-work-before-starting
https://www.biospace.com/article/are-you-cut-out-for-remote-work-/
https://www.forbes.com/sites/kevinkruse/2012/12/18/benefits-working-from-home/#3c89c7d21d4c