For many American business owners, franchising puts the American dream within easier reach. There are many reasons why you should start a franchise, which blends the freedom of business ownership with the security that comes from a nationwide chain. Here are 5 benefits of franchising that might help you consider this path.
1. Lower Financial Risk
Anytime you start a business, you're taking a considerable risk. Unfortunately, many first-time business owners have to close their doors in only a few years' time. Even those who find success do so by the skin of their teeth, bringing them paper-thin profit margins and placing a lifetime of stress on their shoulders.
That's why you should start a franchise. Franchises represent a tried-and-true business model, which means that there's less risk for each local franchise operator. In many cases, you'll be partnering with a company whose business model has worked for years, giving you a greater opportunity to turn a meaningful profit.
2. Support from Your Franchisor
Start an independent business, and you're basically on your own. Every decision is yours and yours alone, which can make it harder to make wise business decisions. But franchising grants you access to support from the franchisor. Your franchisor can provide you with resources such as: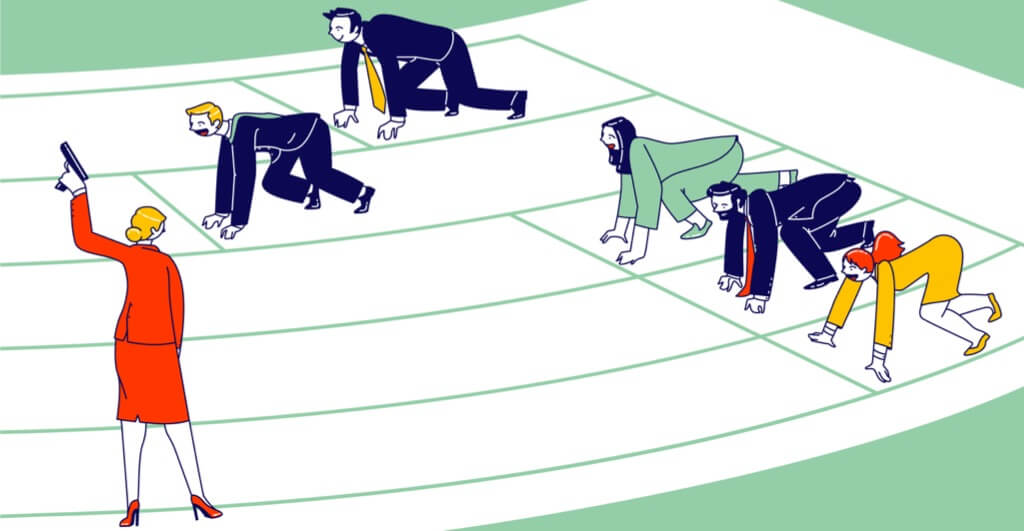 Training
Access to supplies and equipment
Commercial real estate
Hiring and training protocols
Nationwide and local marketing materials
Additionally, you'll be part of a network of other franchise owners, and together you can share strategies and best practices for business operations.
In some cases, the franchisor can even provide industry-specific training and assistance. This assistance means that even if you have no prior business experience, you can still find success as the owner of your own franchise.
3. Streamline Your Startup Process
For most independent business owners, the hardest part is getting the business off the ground. You'll have to write a business plan, perform market research, obtain funding, find a location, and then build relationships with suppliers.
These steps are a breeze when you take advantage of the benefits of franchising. Your franchisor can steer you toward the right equipment and supplies, and you may even save a bundle by purchasing from the same supplier as the other franchise locations.
Additionally, the U.S. Small Business Administration (SBA) offers loans specifically designed with franchisees in mind. You'll have an easier time meeting these eligibility requirements and obtaining the working capital to invest in your franchising fee, equipment, inventory, and other initial startup costs.
4. Built-In Customer Base
Opening your business can be challenging if nobody knows who you are. Even if your name reflects your business, it takes a while for the general public to connect a name like "Joe's Pizza" to your actual product and customer experience.
In a franchise, the reverse is true. In fact, one of the primary benefits of franchising is that you'll basically be operating under an established household name.
When people see your brand (or logo) they'll instantly connect your franchise to past experiences. For instance, they might immediately understand what kind of menu you offer or what to expect from the moment they walk into your restaurant.
Financially speaking, that's huge news. It means that rather than working tirelessly to build brand recognition in your community, you'll simply be able to host a grand opening. The company's already-loyal customer base will become yours, and you can reap the rewards of operating under a nationally-recognized corporate brand.
5. Marketing Made Easy
The chances are that you've already seen commercials for your future franchise, even if you hadn't considered being a franchise owner. Larger companies can afford nationwide advertising, which consists of advertisements on TV, on the radio, and even product placement in TV series and movies.
As a franchise owner, you can take advantage of these nationwide ad campaigns, as well as the local materials provided by the franchisor.
These materials include signage, posters, coupons, and other local promotional products. Even if you have to spend a portion of your budget on these items, it's still far easier than having to operate your own marketing efforts.
Find Your Next Opportunity
The above reasons should help convince you why you should start a franchise as soon as reasonably possible.
Franchise.com makes it even easier. Just use our franchise locator tool to search for opportunities in your area. You might discover that the next great business opportunity is right around the corner, with all of the advantages that a major company can provide.