Have you ever dreamed of being your own boss but weren't sure about the risks of launching your own company? That's why you should start a franchise. You'll have the freedom that comes from owning your own business and the stability of an established company.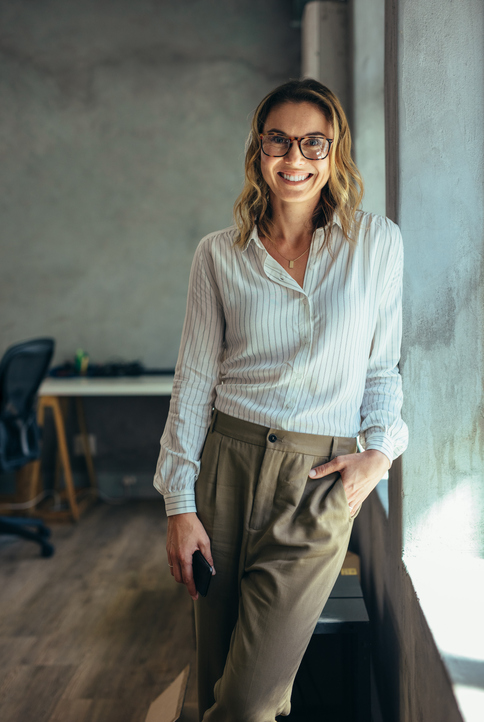 There are countless advantages of franchising to consider. Here is a quick guide to the top advantages of franchising with that in mind.
Brand Recognition
One of the biggest reasons you should start a franchise is that you will receive instant brand recognition. No matter how much time and energy you invest in developing a personal brand, you'll never have the kind of public reputation that comes from a long-established company.
In other words, operating a franchise ensures that your customers know what to expect when they walk into your business. The brand you operate under can go a long way to building customer relationships and connecting your business to the national brand.
The Perfect Balance of Freedom and Guidance
Running a business gives you a lot of freedom, but that also means you'll have to handle a lot of decisions on your own. What name should you use for your company? How do you plan on marketing your business? What sort of funding will you need to maintain and grow your customer base?
These questions can seem overwhelming. And if you don't have much business experience, you might not be able to provide satisfactory answers.
On the other hand, franchises allow you to be your own boss, but within the parameters set by the parent corporation. This means you can rely on the guidance and experience of your company to help make these kinds of decisions and help you focus on the core aspects of growing your business.
Easier Access to Business Loans
To succeed in business, you'll need access to financing. Loans offered by the small business association (SBA) have historically been the "gold standard" for small business financing. The flip side is that SBA loans have fairly stringent requirements to be approved.
The good news is that the SBA has a separate category devoted to loans for franchise operators. This makes it easier for entrepreneurs to roll up their sleeves and get started.
Get Started Quicker
Owners of startup companies and new business ventures know the pain of the early stages of the business. You'll have to create a business plan, perform market research, develop revenue forecasts, and do other key activities before opening your doors. Even then, there's no guarantee that your business will be successful long-term.
The old expression goes: It's easier to steer a moving ship. Franchises have already done the hard work, and their success has been established in multiple locations. One of the main advantages of franchising is that franchise owners can skip the awkward initial stages of launching a business and start earning money sooner.
Lower Cost of Equipment
You'll likely be using the same equipment as every other franchise location when you own a franchise. For example, it's unlikely that your restaurant will use a different fryer or freezer than the other restaurants in your chain.
The fact that your company already relies on these standard pieces of equipment means you'll have an easier time locating the equipment you need. Plus, because the franchise company purchased the equipment in large quantities, you'll likely receive a discount.
Standardized Training and Onboarding Process
Small business owners often get stuck being their own human resources (HR) directors, managing payroll, interviews, and employee training.
Another powerful reason you should start a franchise is that training materials are often standardized across multiple locations. This means that franchise owners can rely on these materials to accelerate their onboarding and training processes.
Even better, owning a franchise means that if an employee has previously worked at another location, they'll have an easy time integrating into your local team.
Nationwide Marketing
Many franchises are located nationwide, and those that do not still dominate large geographical areas. As a franchise owner, you'll be able to capitalize on the nationwide marketing campaigns already on TV, radio, or the internet.
Also, local franchise owners can purchase additional promotional materials for use in their location, but this is still better than performing your market research and designing your own campaign.
Get Started Today
Since 1995, Franchise.com has been an industry leader for those looking to enter the world of business. If you're interested in owning a franchise, contact us today, and let's talk about how you can take advantage of today's opportunities.