The most successful, multi-million dollar entrepreneurs understand the potential of a few dollars invested in the right opportunity. And that's exactly what an affordable, low cost franchise offers: an investment opportunity with low costs to entry. Some start as low as $1000 or less. By taking a look at cheap franchises under $1000, we can get a look at how to make small, smart investments that add up over time.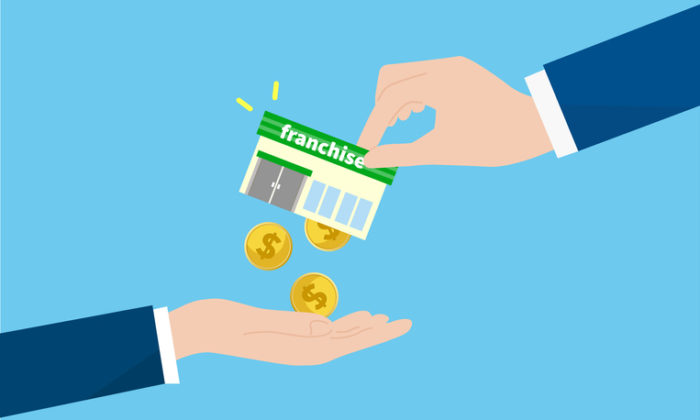 Franchises, by nature, are affordable business opportunities. When those initial investments add up, you expand your business, with the potential of running a geographic region of multiple business units. These are the penny stocks of business investments. The potential is there, but start with small successes to learn the basics. An added benefit: with a young franchise, it's not only you who learns along the way. You grow as they grow, with lots of potential to be early to the dance, should they see success.
What are some cheap franchises to own?
So is it possible to invest $1000 or less in a franchise? Take a look at some of these franchises with minimal up-front investment costs. These are primarily work-from-home opportunities that don't involve the later stages of franchising that include employees and management.
Pajama-Man: The initial investment is $1000 to get started in this insurance brokerage franchise.
Silpada Designs: Only $199 allows you to enter the world of jewelry promotion and run your own business, creating your own schedule.
Cleanout Foreclosures: As one of the best cleaning franchises under $1000, you can create your own business cleaning out foreclosed houses, starting at $349 initially.
1040TaxBiz: Helping entrepreneurs start their own low-cost tax service, you can get started with 1040TaxBiz with an investment between $249-$2,899.
An investment of $1000 does have opportunities, and the above franchises are good places to start. Especially when you're strapped for cash. But if you want to move into the next level of affordable franchises, you delve into some more professional, competitive brands when you increase the amount you're willing to invest.
For instance:
Commercial Capital Investment Training Group:
With a starting investment between $25,000-$99,000, this is a next step in taking franchise investment seriously. They train entrepreneurs to own and run their own commercial finance company.
Mattress by Appointment:
The initial start-up cost for this franchise is $20,000, and 500+ franchise owners have been able to become successful using the Mattress by Appointment brand and model of providing mattress solutions for customers.
Stratus Building Solutions:
This cleaning franchise lets you get started with an initial investment of $4350, and is a great introduction into the cleaning franchise business.
Cheapest Food Franchises
If you're new to franchising, fast food chains might have been one of the first examples you thought about as you learned franchising. It's true—fast food franchises are iconic, and they are a representative model of what well-ran franchise ownerships look like.
These are some of the cheapest food franchises to open that actually show real promise for business investors and owners.
Dickey's Barbeque Pit:
With a $20,000 initial franchise fee, it's recommended you have about $100,000 in cash ready to invest if you're looking to own a business unit of this Dallas, Texas original. This is a great option for a growing franchise.
Champs Chicken:
Get in with this low-cost chicken restaurant for as little as $9000 in start-up costs. Relatively new to the scene, these restaurants started appearing in 2013, and has earned a reputation for supporting its franchisees.
Jimmy John's:
This well-known restaurant has benefited from the franchise model, and you can own your own store with roughly $80,000 in the bank. The initial fee, however, is $35,000. The other costs will go into restaurant investments. Entrepreneur ranks this as the fifth-best franchise to own in the country.
What business can I start with $1000?
Successful businesses aren't the direct result of good ideas; they are the result of lots of investments in a good idea—and that's not cheap. The start-up costs of creating your own business can cripple many entrepreneurs. So what business can you start with $1000? There aren't many you can start on your own, but you can invest in a franchise.
The franchise model lets you invest in your own future. You put skin in the game—but you aren't stuck with enormous start-up costs that would prevent you from ever trying your hand at running a business.
Want to learn more about the many investment opportunities in other franchises that are available?
Franchise.com provides unique tools and resources to find the franchise that might be right for you, including a directory of franchises, their start-up costs, and the recommended cash on hand you should have to own one. And if you're starting your search with not much more than $1000 ready to invest, they also showcase financing options. Visit today!