For those looking to go into business for themselves, a franchise can be a relatively quick and easy path to business ownership. While most people think of things like fast food and restaurant franchises, the truth is there are franchises available in almost every industry. Common franchise industries include business services, travel, home related services and automotive services. Many franchises in these industries are more affordable than people realize.
In fact, if you've ever found yourself asking "what business can I start with $5,000," a low cost franchise may be a great option for you.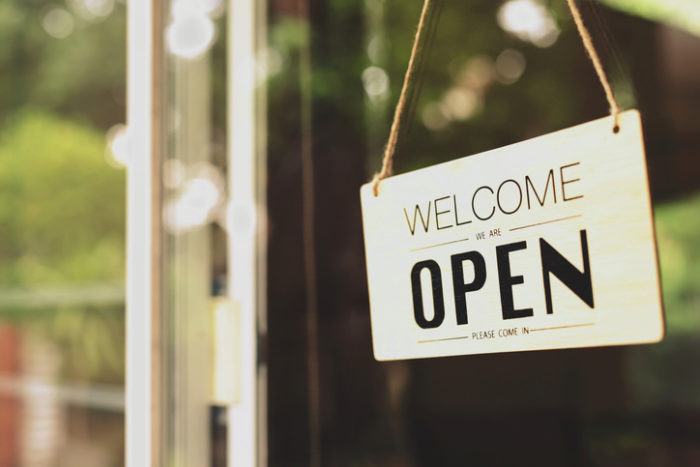 Many franchises require less than $50,000 in startup costs, and some require just $10,000 or less to get started. Typically, low cost franchises and business opportunities are not as well-known, but they come without the staggering price tag of $100,000 or more.
Low cost franchises can be highly profitable. And, without large upfront costs, these franchises and business opportunities come with fewer initial financial risks. That means entrepreneurs and would-be franchisees can jump in without the exorbitant costs of better-known, larger franchises.
How to Start a Franchise
Whether you're looking to start a low cost franchise or you have considerable capital to invest, the steps to starting a franchise are essentially the same.
Figure out your budget. There is typically an upfront franchise fee to get started, and would-be franchisees often have financial requirements they must meet. Analyze personal finances before you research funding opportunities (more information on that is available below) to figure out a price range.
Consider your goals. How much time would you like to dedicate to your business? Would you prefer to work by yourself or would you like a partner or employee? What industries do you find most appealing? What are your strongest skills? Laying out your goals will help when you begin researching opportunities.
Do your research. There are plenty of low cost franchises with high profit margins, but doing research will help you weigh risk versus reward. If you're looking for a truly low cost franchise, you should look at the starting costs and any additional setup costs, like purchasing equipment, to get the whole picture. So, would-be franchisees should narrow down what industries would be a good fit with their skills and interests, and price range. The Franchise.com directory allows potential franchisees to search by desired location and franchise cost to help research opportunities more efficiently.
Reach out to the franchisor for more information. Franchisors can receive dozens of inquiries a day. Be patient and respond back in a timely manner once you hear from them. It's also a good idea to reach out to current and past franchise owners to learn more about business demand locally.
Go through the application or interview process. This will vary from franchise to franchise, but it will typically involve a credit check and sometimes a background check. During this process, you can expect to review a franchise disclosure document, which will include things like key principals, financial statements, contracts, requirements, and more. Review this document carefully. Potential franchisees may also be asked to visit the franchise headquarters for the interview process, too.
Sign the franchise agreement. This is where it becomes official. Expect to pay an upfront fee to the franchisor. There may be additional costs for the necessary equipment as well.
What is the Cheapest Franchise to Start?
Generally, franchises that focus on travel or the cleaning and maintenance industries offer the lowest cost franchise opportunities. However there is no definitive, cheapest franchise. Becoming a franchise owner is more affordable than most people think.
According to Franchise Insights, over 50% of franchise opportunities required less than $50,000 to start in 2020. What's more, low cost franchises under $15,000 made up more than 3% of franchise opportunities in 2020. While that may not seem like many, consider that there are more than 750,000 franchises in the United States alone.
The truth is, would-be franchisees have a lot of options when it comes choosing a low cost franchise. The two cheapest types of franchises tend to be job franchises and product franchises.
Job franchises
Job franchises are typically the lowest-cost option. They are best suited to franchisees who don't want a large business, but instead prefer to maintain a small office working by themselves or with a very small team. These franchises often only offer an established brand; it's up to the franchisee to do everything else. Common franchises include travel agencies, coffee stands, and home services companies like lawn care or pool maintenance.
Product franchises
Product franchises can also be an excellent low cost option. Like job franchises, they don't typically offer a business plan or other materials for franchisees to get started. Instead, they provide prospective business owners the opportunity to sell a franchisor's product. Product franchises can range from very large, high-cost options like a car dealership to lower-cost options like vending machines.
Low Cost Franchises Under $10,000
With so many franchise and business opportunities in the United States, it can be difficult to know which option is best. If you're exploring low cost franchises, it is important to understand the risks versus the rewards. For example, some franchises may promote low startup costs, but franchisees may need additional capital to purchase a storefront, supplies, or equipment.
When it comes down to it, the best option is the one that will allow you to build your business and career to meet your goals.
Before we dive into low cost franchises under $10,000, let's discuss an important distinction: the difference between a franchise and a business opportunity. In a franchise, a franchisee is given the right or license by a company—or franchisor—to market and sell products or services in a specific territory. A business opportunity, on the other hand, is the lease or sale of a product or service to enable the entrepreneur to begin a business. Business opportunities often cost less because there is no ongoing support between the parent company and the entrepreneur. The examples below show both franchises and business opportunities.
Cheap franchises under $10,000
Cheap franchises under $5,000
Cheap franchises under $1,000
National Tax Office: Use this business opportunity to become a tax preparer today without a large investment. Cash required to start: $799.
Get Deals and Help Kids: With this business opportunity, entrepreneurs can earn commission as an agent and help children in hospitals. Cash required to start: $500.
Cheap franchises under $500
SocialOwl: Support local businesses by offering social media services to clients with this business opportunity. Cash required to start: $149.
Appsilike.net: This business opportunity offers anyone with basic computer skills the chance to create mobile apps for multiple platforms. Cash required to start: $99.
View all low cost franchises, business opportunities, licensors, and more on the Franchise.com Directory.
Can I Buy a Franchise with No Money?
While it is less common to start a franchise without any upfront capital, it is possible to start a successful business with little to no capital. And there are other options, too. In addition to looking at no-cost options, another question to ask yourself is "how do I get funding to start a franchise?" There are several options to explore.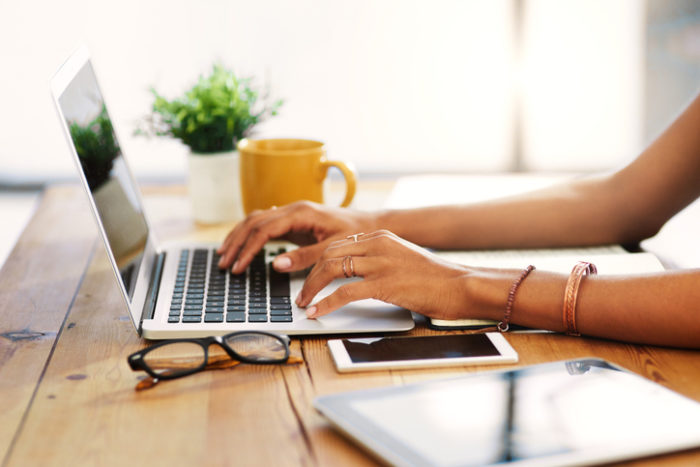 Partnership
Entrepreneurs without much startup money could consider taking on a business partner (or two) to pay some of the initial startup costs. In exchange, the partner will have partial ownership of the business or may assume a stakeholder position. There are many benefits to a partnership, including splitting responsibilities with another person. However, keep in mind that it can be difficult to navigate a business partnership, so selectivity is important.
Franchisor Financing
Some franchises offer financing options to cover a portion of their franchise fees. In this situation, both the franchisor and franchisee win. The franchisor expands their brand to a new market and the franchisee gets the capital they need. Franchisor financing may come in the form of a low-interest loan to pay back or it may just be assistance in locating and securing funding from a trusted source.
Small Business Administration (SBA) loan
Franchises are generally a great fit for Small Business Administration (SBA) loans. SBA loans were designed to assist startups and small business owners who may not have the collateral needed for conventional bank loans, so they may be a good option for those looking to start a low cost franchise.
The SBA doesn't issue loans directly. Essentially, the Small Business Administration works with banks and lenders in all 50 states to provide guaranteed payment security to reduce the risk of lending. Because the SBA backs the loan, it's more likely to get approved. There are several SBA loan options, including 7(a) and 504 loans, that would-be franchisees may be eligible for.
It is important to note that only certain franchises are eligible for SBA loans. Fortunately, the SBA has created the SBA Franchise Directory to provide entrepreneurs with more information on which business models and franchises are eligible for SBA loans.
Conventional bank loans
A conventional loan is a loan that is not backed by the federal government. Instead, these loans are backed by lenders like banks and credit unions. Conventional loans function in much the same way as personal loans in that they provide small business owners with a lump-sum of money. However, because the lender assumes the risk, borrowers must meet certain criteria. Conventional loans are a great option for small business owners who have a strong credit score and have some collateral to use as a down payment.
Home equity loan
Homeowners have the option to take out a home equity loan. A home equity loan allows a borrower to use his or her home as collateral. A home equity loan amount is determined by the appraised value of the home, and homeowners typically need at least 15 percent equity in their home to qualify.
Let's look at an example. Say you owe $100,000 on a home valued at $200,000. That's a 50 percent loan to value (LTV), which means you have 50% equity in your home. To calculate how much you can borrow, multiply your home's value by the lender's maximum loan to value (this will vary by lender) and then subtract your mortgage balance. So, if a lender allows for a loan to value of 85% of your home's value, that equation would be $200,000 x .85, or $170,000, minus the mortgage balance of $100,000 for a maximum amount of $70,000 eligibility.
It's important to note that home equity loans do put your property at risk, so speaking with a financial advisor ahead of time is recommended.
Start your Low Cost Franchise with Franchise.com
Since 1995, Franchise.com has been an industry-leader in the franchise business. Franchise.com has tools available for every step of the process, including a comprehensive search tool to locate franchise and business opportunities throughout the United States. In addition to search tools, Franchise.com provides resources to franchisees and franchisors to stay connected to industry news and high-demand resources.
Search for the best low cost franchises in the low investment section of Franchise.com. Choose from a number of affordable franchises and business opportunities for under $10,000 in start up costs.