Have you always wanted to operate your own restaurant? You might consider the many advantages of franchising in the restaurant industry. There are many reasons why you should start a franchise. Most importantly, it typically costs less to open a franchise than to start a business of your own.
With that being said, several factors can still influence the cost of starting a franchise restaurant. Before you apply for a business loan, you'll need to account for these costs.
Initial Franchising Fee
Every restaurant will require an initial investment from the franchisee. The franchise fee varies widely based on the type of restaurant, company policies, and prestige in the restaurant industry. For some restaurant owners, this can be the highest startup cost.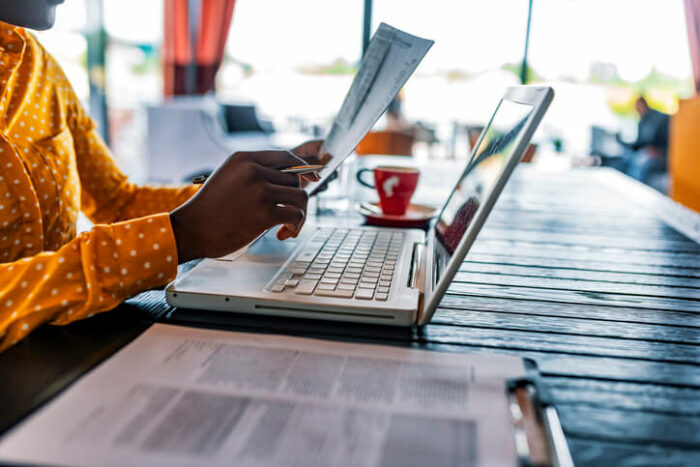 Of course, one of the advantages of franchising in the restaurant industry is that you'll receive the valuable support of a nationwide chain. You'll want to research what your franchising fee covers so you can craft your startup budget and be prepared.
Monthly Fees and Royalties
In addition to your franchising fee, you may need to pay additional monthly fees to the franchising company. For example, you'll likely have to make monthly royalty payments. Some companies charge a flat monthly rate, while others charge a predetermined percentage of your revenue.
Additionally, some companies may charge you for specific services like national advertising programs that build the brand for all owners. While these are not technically startup costs, you'll need to account for these regular costs when outlining your operating budget.
Real Estate Costs
Depending on your location and restaurant type, you may have to purchase or rent commercial real estate. The franchisor can sometimes consult on this since they've dealt with similar costs at other franchise locations.
Like residential real estate, these costs can also vary based on your city and the specific location within your territory. You'll still need to account for these costs when setting up your business.
Cost of Supplies and Equipment
Restaurants require a great deal of equipment before opening their doors. This equipment includes:
Freezers and refrigeration units
Fryers
Grills
Ice cream machines
Soda fountain
Point-of-sale (POS) systems
This equipment can come with a hefty price tag, but one of the advantages of franchising in the restaurant industry is that you can typically purchase these items at a reduced. This is particularly the case when the franchisor purchases these items in bulk from the same supplier.
Taxes and Licensing
As a restaurant owner, you'll have to pay taxes on your income. Additionally, you'll need a point-of-sale (POS) solution that properly assesses the restaurant tax (sales tax) per meal and allows your wait staff to log their tips accurately.
Some restaurants will require additional licenses and permits to operate. If you serve alcohol, for example, you'll need to apply for a liquor license. The fees to apply and receive this document are relatively small but still represent a necessary cost you'll need to account for when getting your business set up.
Labor Costs
The restaurant industry demands a team effort. You'll need employees to man the register, kitchen, or wait tables. The larger your restaurant, the more employees you'll need to hire.
Employee salaries represent your highest cost in this department, but don't forget that you'll also need to budget time and money for things like training and the onboarding process. Make sure you have the time and resources to advertise available positions and interview candidates so you can assemble the right team.
Marketing Materials
One of the reasons why you should start a franchise is that your franchisor shoulders the bulk of the marketing responsibilities. You'll get the benefits of nationwide television, internet, and radio advertisements, but this doesn't eliminate the need for local promotional tools.
This is particularly important when you're preparing for your grand opening. This is an event for which you want to gain as much attention as possible.
The franchisor can assist you by providing quality promotional resources such as signs, posters, and coupons, but you'll likely still need to set aside a portion of your startup budget to cover the cost of these materials, in addition to web-based or social media campaigns.
Find a Restaurant Franchise Near You
Are you still wondering why you should start a franchise? Explore the resources at Franchise.com to learn more about how an established restaurant chain can offer you the perfect balance of flexibility and stability. The franchise locator can connect you to franchises in your area and allow you to find your next big adventure.