There are hundreds of different franchise opportunities out there, but some are more expensive than others. Many franchises include licensing fees and start up costs in the range of $50-100K. So if you're wondering to yourself, "What franchise can I buy for $10,000?", the low cost franchise solution may lie in food. 
When many people think of franchises, they immediately picture fast food joints. And rightfully so; they're prolific, found across the globe, and are the perfect example of a business format franchise—that is, one that comes with a business plan and complete system for effectively operating the business.
Restaurant-Style Food Franchises Under $10K
Let's be honest: you're hard-pressed to find many food franchises under $10K. Many of them require more investment capital up front, because there's a lot that goes into owning and operating a successful restaurant. That's not to say they don't exist, though.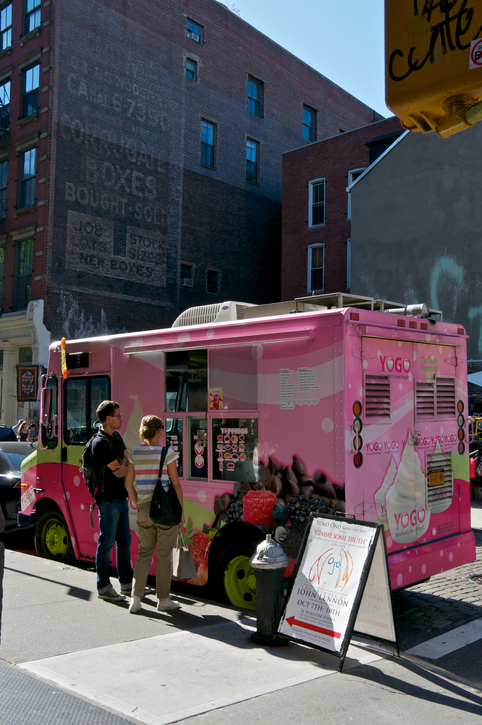 Two particularly well-known restaurants offer franchise opportunities for $10K. The first of these is Chick-Fil-A. This fried chicken quick-serve restaurant isn't your typical franchise. While the low cost of entry does get you an opportunity to operate your own standalone food franchise, you don't technically own anything. Corporate owns the building and all of the equipment inside. Plus, it comes with higher return costs to help make up for the lack of investment. It's a good gig if you can get it, but even that's a challenge. Chick-Fil-A has roughly 60,000 applicants to become a franchisee every year, and only selects 80 of them. That said, once you're in, Chick-Fil-A averages about $4.2 million in annual revenue per store.
Another option is the burger and milkshake chain Steak-N-Shake. For $10K, you can become a franchisee who runs and operates one of these 24-hour restaurants. They require that you are not involved in any other business venture, but also guarantee $100,000 in your first year under an incentive program. You'll also keep 50% of the restaurant's profits year-to-year.
Both of these opportunities provide turnkey systems, training to get you up and running, and prepare you to run the business on your own.
Financing a Food Franchise
Restaurants tend to require a lot of money in startup funds—that's one reason why it's rare to find one with a low cost of entry, especially a full franchise for under $10K. Don't fret, though. You can find a small business for $10K, as long as you have a little help elsewhere.
Franchisor Financing – Most franchisors realize that their best customers aren't already rolling in money. While there are certainly some who make a living by owning several franchises (whether the same kind or diversifying), a good chunk of franchisees are looking to start a business and make their own way—not to mention their own money. For this reason, many franchisors will offer financial assistance to would-be franchisees. In some cases, as long as the franchisee has some capital (say, $10K in this scenario), they may be willing to take on more of the debt or back a loan provided by a financial institution.
SBA Loans – Franchisees, especially those looking to buy a small business franchise for under $10K, are the exact candidate for the Small Business Administration. While they don't hand out loans on their own, they do back candidates who they see as well-suited and deserving. Because they help back the loan, there's more incentive to their financial partners to hand out the money.
Business Partner – You've got $10K for a food franchise: great. If that's not enough, you may need to go searching for an investor. Or better yet, a business partner. There are loads of investors looking for great opportunities to invest in young, enthusiastic entrepreneurial types. Especially if they can provide the investment capital while the franchisee does the bulk of the work. As long as you can find a business partner who you trust, it's the perfect opportunity to get into the food franchise you're really after.
Finding the Right Food Franchise for Under $10K
If food is your passion, and you know that a food franchise is the right option for your future, it's important to find the right one. Franchises come with varying levels of involvement from the franchisor, from offering complete turnkey solutions from start to finish, to some allowing the owner more control over the daily operations. When you're ready to find the perfect food franchise for under $10K, look to Franchise.com. With an expansive list of franchise opportunities at varying levels of investment, as well as other tools to help you ensure that your franchise stays successful, you'll find the opportunity for you.