Franchise examples can come in a lot of shapes and sizes. Some come with complete turnkey solutions—sometimes including strict franchise agreements that dictate pricing, uniforms, and even employee conduct. Other franchisors take a more hands-off approach, and let the franchisee take control of how they may want to run the business.
So, how does a franchise business model work? That's not an easy question, because it has to be answered on a case by case basis. But we can look at different franchise examples to see how they differ.
How Does a Franchise Business Model Work?
For better or for worse, it's not easy to say how a franchise operates. Not because there's some secret magic behind the business plan, but rather because every franchise operates in a different way. Even when considering several different fast food franchises, each one will have a unique way of running their businesses, so it's hard to pinpoint one franchise business plan example. Let's consider several types of franchises to illustrate the point.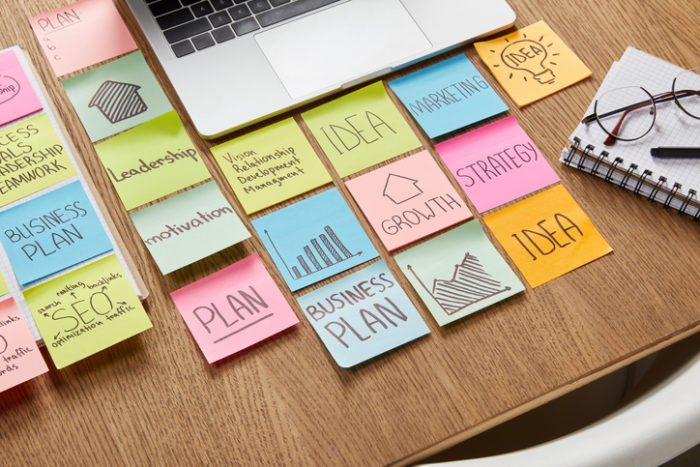 Job Franchise or Business Opportunity – A job franchise is one of the cheapest franchises to start, because it usually just means buying the rights to use the brand. Otherwise, the franchisee sets up his or her own business plan. There may be some suggestions and ideas, but ultimately, it's a model that's ideal for those who want to work for themselves.
Take, for example, MobileAppCity, where owners build apps for small businesses. This example is a business opportunity not a franchise.They provide the business owner with an established brand and plenty of training, but don't require you to follow a specific model and business plan. Instead, they provide training and support to get you on your feet and to help keep you successful.
Product Franchise – Product franchises tend to be larger retail operations that work under the supplier/dealer relationship. But there's rarely a franchise business plan example included, because they rely on the owner's sales skills. Think of a car dealership: the salesperson's goal is to sell the car for as close to the sticker price as possible. There are methods and tricks for doing this, but it's ultimately up to the salesperson to employ the techniques.
YourCBDStore is a good example of this type of franchise. There's ongoing training and support so the franchisee understands the products and learns particularly efficient methods for selling it. Many would-be franchisees prefer this option, because they can operate the franchise exactly how they want to, based on the demand that's fitting in their area.
Business Format Franchise – When most people think of franchises, they're probably thinking of a business format franchise. These tend to be the most prescriptive, "business in a box" type of franchises, complete with franchise model business plans. Many of these franchises (think of fast food restaurants) maintain strict franchise agreements that require employees to wear a particular uniform, the business to set prices very distinctly, and for storefronts to maintain a specific look and feel. Part of this is for brand integrity, because customers enjoy the same experience no matter where they are. But another reason is because it's proven to be successful.
Like mentioned above, most fast food (and even some standard chain restaurants) operate under this method. Restaurants are able to maintain their brand, while providing franchisees with a franchise model business plan that's proven to work well in a wide variety of different markets.
How Does a Franchise Operate?
Every franchise operates in a different way. As we explored above, some offer their franchisees the freedom to develop their own business plan. Others are fairly strict in the way one of their businesses can operate.
Let's flip it around, though. What if you're a business that wants to grow into other markets quickly, while actually earning money while you do it? This is called a conversion franchise. It lets upstart businesses expand by adopting a franchise business model. It works a little like this: you provide a business format franchise license agreement to entrepreneurs in other areas. You can offer as much or as little guidance as possible. These upstart franchisees pay a licensing fee to use the established business's brand. If you provide a business plan, that means more up-front value to the franchisee. Ideally, the original business has an established brand and a product or service that's sought after.
Franchisors often require a certain amount of royalty and/or a specific amount of annual profits as part of the licensing fee. In return, the franchisee receives advisory help, marketing assistance, and other training to help them find success in their market.
In a franchise agreement, franchisors can be as strict or as lax as they prefer. There are often guidelines and restrictions around: hiring practices, product and service delivery, pricing, uniforms, and more. It falls on the franchisee to adhere to the agreement, but also to the franchisor to make sure everything is held together.
If a franchise operation is in your future, visit Franchise.com. With several tools to help franchisees find success, a powerful search function to help you find the option that's right for you, and other support to help you take each step in stride, we're dedicated to helping you find freedom in the franchise business model.