While there are many reasons why you should start a franchise, one of your first questions might relate to profit. How much can you make owning a fast-food franchise? A variety of factors will influence your earnings. This guide will cover the factors that influence your income and highlight some of the advantages of franchising in the restaurant industry.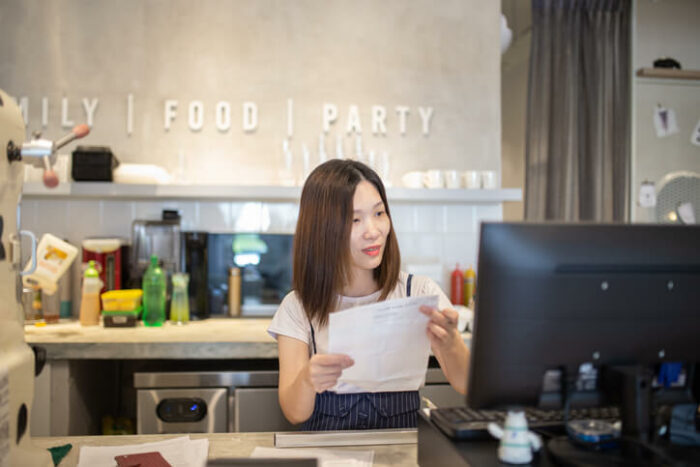 Franchising Fees
For starters, owning a franchise gives you the security and stability of a larger company. However, the franchisor will receive a portion of your profits.
Most franchisees already budget a franchising fee into their startup costs, but this one-time fee is usually the first of many fees you'll pay the franchisor. Many fast-food companies charge their operators monthly royalties, either in a flat monthly payment or a percentage of the restaurant's profits.
Additionally, franchisors provide their operators with promotional materials to help their local marketing efforts. But franchisors may still need to invest a portion of their business income in these products.
In other words, the advantages of franchising come at a cost, and this cost can vary between fast-food companies. You'll need to do your research ahead of time to evaluate how these fees can impact your bottom line.
Territory
As a franchisee, your restaurant will operate within a specific geographic territory. This territory can have a direct (and dramatic) impact on the amount of money your location earns. Specifically, your location can be impacted by such factors as:
The size of the territory
Other competing restaurants
Local customer base
The convenience of your location
Naturally, some territories will perform more favorably than others. Top-performing restaurants can be found in high-profile locations and are easily accessible.
For instance, a restaurant strategically positioned near an office complex might see high revenues from employees on their lunch break. But a location surrounded by other fast-food chains might struggle to remain competitive.
Labor Costs
It takes relatively little training to work at a fast-food franchise. That's one reason why you should start a franchise since you can achieve success with little to no experience.
But your labor costs will cut into your overall revenue in several distinct ways:
Employee salary
Number of employees
Employee turnover
Employee theft
The fast-food industry experiences a tremendous amount of turnover. You'll routinely have employees who require additional training and supervision. That also means you'll need a suitably-sized workforce to cover your needs.
It's hard to cut costs in this area without compromising customer service or shortchanging your employees. But you'll need to consider how these costs impact your overall revenue.
Number of Ordering Options
Customers come to a fast-food restaurant for two reasons: they enjoy your menu options and need the convenience you provide.
Some fast-food companies offer greater convenience by offering multiple ordering options. Customers can download an app that lets them order food remotely, then pick it up once they get there. Other ordering options include curbside pickup, delivery options, and the standard fast-food drive-thru window.
Quality and Uniqueness of Your Menu
With so many restaurants competing for business, many customers make the menu itself the deciding factor. If your restaurant offers something besides the standard burger and fries, you may see more revenue from customers looking for something unique.
This might be especially true if your menu includes healthier alternatives to other fast-food products. Some customers may be willing to pay higher prices for these healthy items. This often translates into higher profits for your store.
Customer Retention
In the fast-food industry, the profits from each order are relatively small. Instead, restaurants rely on volume. But when you operate within a specific territory, it's not easy to attract new customers each day. Instead, franchise owners can focus on retaining existing customers to maintain a steady income stream.
One of the advantages of franchising is that your franchisor may provide tools that assist in this process. For instance, some chains offer a customer loyalty program, but every restaurant can improve customer retention by training employees to make customer service their top priority.
Earn Money from a Franchise of Your Own
There are many reasons why you should start a franchise, and the profits you earn are just one of them. You get all of the benefits of owning your own business with the support that an established chain can provide. Frachise.com offers a franchise locator to help you find franchises in your area. Get started on your next adventure today.