The idea of owning your own business is incredibly appealing. You get to set your own schedule, reap financial rewards, and ultimately be your own boss. Yet when you look further into business ownership, the downsides start to show themselves—financial risk, uncertainty, lack of guidance—it's enough to make anyone hesitate.
Maybe you've felt this hesitation, and perhaps it's caused you to look for an already existing franchise or business for sale instead. The idea of a ready-to-go business may sound more stable and less risky compared to the unknowns of a new venture. But is buying an existing business better than starting one on your own? It can be, but there are also some serious hurdles to watch out for.
To help you make this big decision, keep reading for guidance on buying an existing franchise, important questions to ask, and how to get the process going.
What Is an Existing Franchise?
An existing franchise refers to a business unit or territory that is already owned and operated by a franchisee. If you buy an existing franchise in this sense, you are buying what is called a "resale franchise."
However, some also use the phrase "existing franchise" to refer to the large parent company that you can buy into and establish a new franchise unit. Buying an existing franchise in this sense means you are opening a new unit for that franchise that has not been previously owned by a franchisee.
Which Is More Advantageous to You: Buying a New Franchise or Buying an Existing Franchise?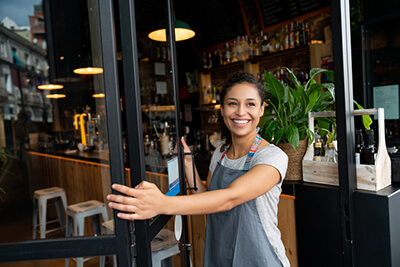 Usually the better, safer option of the two is buying a new franchise unit and starting fresh. Many assume that buying a resale franchise would be easier, as the business may already be operational. However, this route can also come with numerous challenges. To demonstrate, let's walk through some of the questions you should ask when buying a resale franchise.
4 Questions to Ask When Buying a Resale Franchise
Many of the issues with resale franchises come to light during the early stages of purchase consideration. If you're looking at a resale franchise, here are the top four questions you should always ask before signing the dotted line.
Why is the franchisee selling their franchise unit? This should be the first thing you ask when looking at a resale franchise. Is the franchisee life not what they expected? Has their relationship with the franchisor soured? Is the location of the franchise unit not as lucrative as they had hoped? The franchisee's reasons for selling can reveal many red flags.
How much money do I need to buy into a franchise for resale? Every franchise will have a different buy-in amount, but a resale franchise may end up costing you more than a new unit in the long run. If the seller has neglected their franchise, for example, you'll likely have to invest additional money to make the resale unit successful. You may also have to pay a transfer fee and fund your own training, since the franchisor might not want to pay for franchisee training again at the same unit.
What is the franchise's average revenue? Numbers speak volumes, and knowing where you'd be starting from revenue-wise is a crucial detail. A seller should be more than happy to share their books with you and review the unit's expenditures and revenue. If they are hesitant to give you this information, you're probably better off looking elsewhere.
What's the reputation of this franchise unit? Check third party sources to find reviews of the franchise unit you're seeking to buy. If it seems like they have tons of one-star reviews across the board, you as the new owner will have the added challenge of overcoming that bad reputation.
As you can see, resale franchises require a higher tolerance for risk and quite a bit more due diligence than buying a new unit. This is why many prefer to go the new route.
What Are the Advantages of Buying a Franchise Unit New?
One of the biggest advantages of buying a new franchise unit is that you have more control. You don't have to worry about the additional costs associated with resales, the potentially negative reasons the franchisee is selling, or what kind of established business reputation you might be walking into.
Plus, you can also look forward to:
Guidance and training from the franchisor
A built-in customer base who already loves the franchise brand
New facilities and equipment
A strong, well-established business model
Buying-in-bulk discounts through the network of franchises
An easier time securing financing versus financing a completely new business idea
And most importantly, you get the independence to be your own boss—without having to make as many risky business decisions.
So, how do you start the process of buying into an existing franchise and getting a new unit? The first step is finding a franchise that speaks to your passions and interests, which is where Franchise.com can help. Our free-to-use, comprehensive directory of franchises includes vital information like total investment expectations, cash required, target markets, earning potential, how to buy into the franchise, and much more.
Start browsing today and see what opportunities await!