When you have a booming food and beverage business, one way to grow bigger and better is by franchising your business. Franchising increases brand recognition regionally, nationally or internationally. With that said, read on to learn about one of the most recognized brands in the food industry, the International House of Pancakes (IHOP).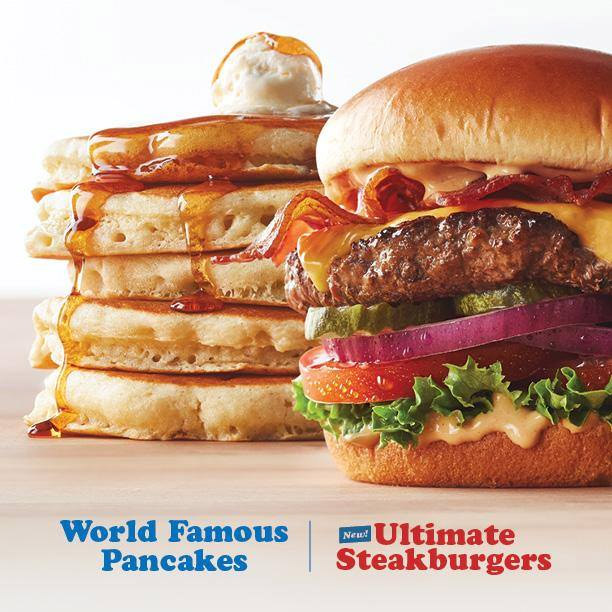 Is IHOP a Franchise?
Yes, it is! As a matter of fact, 99% of their business is run by franchisees. The franchisor, however, looks for people with restaurant management and operations experience. Even though IHOP is known for their pancakes and omelets, they serve lunch and dinner menu items as well.
In 1960, IHOP began offering franchise opportunities only two years after opening their first restaurant in Los Angeles, CA. And since then, the company has acquired several other brands such as The Original House of Pies and Orange Julius, among other food franchises. Today, there are over 1,700 locations open worldwide.
Ideal IHOP Franchisees
IHOP prefers prospective franchise owners to have a restaurant management background. You also need to meet the financial requirements, which total about $500,000 - $2,000,000. However, this is dependent on which development model you would like to open. The franchise fee is $40,000 for a multi-unit development and $50,000 for a single restaurant.
The royalty fee is 4.5% and the advertising fee is 3.5%. These fees are based off the gross sales and are paid to IHOP weekly.
How Long is the Franchise Term?
The typical length of an IHOP franchise agreement is 20 years providing franchise owners a long runway to build their business and enjoy profitable operating restaurant(s).
Franchise Benefits
The franchise team will help you manage your franchise in the following ways.
1. Setting up the menu
One of the perks of joining an already established brand is that you do not have to go through the process of creating a menu. IHOP serves family-friendly meals and gluten-free options at an affordable price. They now offer a delivery service too called IHOP 'N GO!
2. Site selection and restaurant-design
When you join the IHOP franchise family, they will help you with the site selection, restaurant design and planning, and assist with the grand opening. This way, the colors and interior decor will be consistent with the brand.
3. Staff training
The hiring of new staff can be overwhelming, especially if you do not have a set criteria to follow and narrow your search. However, the guidelines are already set. All you have to do is find people to fit the criteria. In addition, the IHOP management team handles the training process. Uniform selection and time schedules are also established for you.
If you love breakfast, especially pancakes, and would love to spread that joy in your community, open an IHOP franchise. After all, breakfast is the most important meal of the day!