Are you looking for best franchises to work part-time? Perhaps you are a student or a parent trying to juggle work life and family commitments. You'll be glad to know that these six franchises go above and beyond to offer the predictability, benefits, and stability needed by a part-time employee to succeed both at work and in personal life.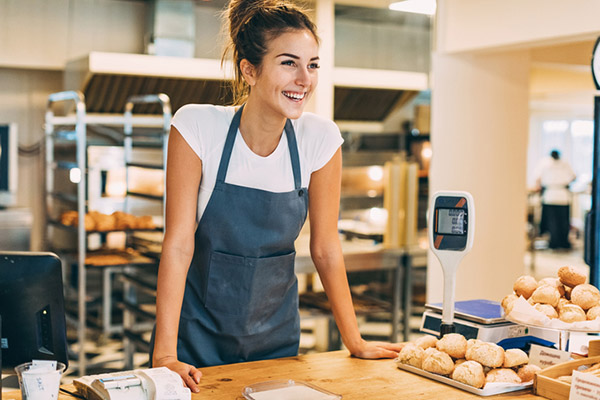 1. Starbucks
If there's a franchise that has the best interests of part-time workers at heart, then it is Starbucks. The coffee shop chain provides workers who put in 20 or more hours each week with a fantastic benefits package called "Your Special Blend." It's a unique combo of remuneration perks, medical benefits, and assistance of all kinds. What's even more attractive is that Starbucks offer part-time employees dental, disability and vision benefits.
Even better, as a part-time worker, you are eligible for life insurance, college tuition reimbursement and adoption assistance. That's the beauty of being a part-time employee in this franchise.
2. McDonald's
The fast-food chain has always received a bad rap for what they pay their employees. However, that has changed in the recent years. McDonald's has raised its starting wages and repackaged benefit plans for part-time employees. Perhaps the biggest perks of working at McDonald's as a part-time worker include:
Further education opportunities
Employee discounts
Flexible or reduced hours
3. The United Parcel Service (UPS) Store
The UPS Store is one of a handful of franchises that offer similar benefits packages to both part-time and full-time employees. These benefits include vision, prescription drugs, medical and dental coverage. The franchise has a robust tuition reimbursement program in place to help retain best talents, regardless of whether they are part time or full time. This way, their best-performing employees can further their careers and realize their educational goals.
4. Sports Clips
The sports-themed, hair-care franchise has more than 1750 stores across North America. It so happens to be one of the best places to work for as a part-time hairstylist. They offer full medical benefits for those who have been with the franchise for more than 90 days, including vision, disability, dental, and short-term counseling
Other sizzling benefits offered by Sports Clips to part-time employees include
null
Amazing employee discounts
401K Plan
Comprehensive on-the-job training
Performance bonus
Charitable gift matching
You are also eligible for life insurance
Professional development and apprentice programs
5. Hampton by Hilton
Reservations agents at Hampton have the advantage of working part-time yet still enjoy career grow benefits. Even better, they are often able to work right from the comfort of their homes. At Hampton by Hilton, career guidance and job shadowing are offered through leadership mentoring to part-time employees.
6. Hilton Hotels and Resorts
Here's another Hilton brand that's fronting the rights of part-time and hourly employees. Like Hampton, Hilton Hotels & Resorts allow part-time reservations agents to work from home. They also strive to retain top talents through their tuition reimbursement program. To cap it off, Hilton has a fully-fledged benefits package for part-time workers, including health, medical, vision, and dental coverage.