Want to buy a franchise business soon? Here are 3 high-growth franchise industries to keep an eye on in 2019 based on ROI, startup fees & ownership experience.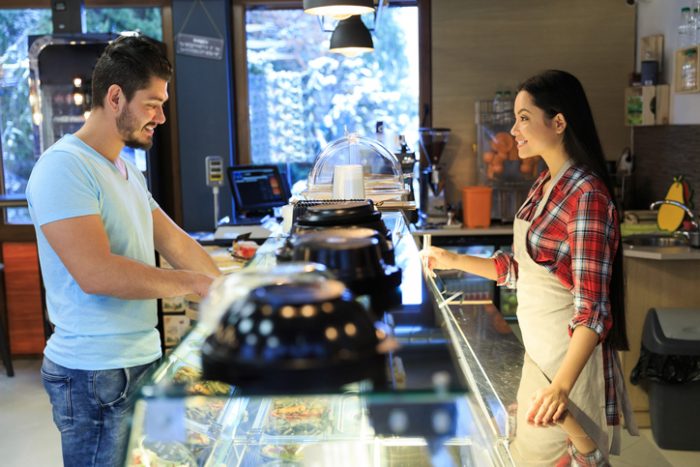 2018 was one of the most interesting years in the recent history of franchising. Thanks to market deregulations, recent tax reforms, and burgeoning consumer confidence, most franchise industries bounced back or experienced significant growth in 2018. In fact, the sector as a whole pumped more than $451 billion into the US economy, a remarkable 6 percent of the country's GDP.

Given that the uptick in franchising is expected to outdo the growth of other sectors of the economy, now is the best time to invest in a franchise business. The more important question, however, is: which industries are worth buying into in the next 12 months or so?
Here are 3 high-growth industries that are doing a bang-up job, and therefore worthy of your top investment dollars in 2019.

(1) Health & Fitness Franchises

Fitness franchises are like hot cake right now, and rightly so. More Americans are trying to stay fit and healthy than ever before, which is not surprising given that 70% of adults alone are struggling with weight issues like obesity. In the past couple of years, we've seen newer, more robust, and innovative fitness startups make a foray into the marketplace, primarily fueled by Americans insatiable thirst for wellness and healthy lifestyle.

With that being said, it's worth noting that health & fitness is a massive industry that pulls in more than $31 billion in revenue annually. In fact, it's projected that the industry will experience year-over-year growth of 6% for the next 5-10 years. Currently, there are more than 100 health & fitness franchises, with more expected to start franchising in 2019. And they are as diverse as they come, ranging from yoga-based exercise studios to national gym networks and everything in between.

Growth aside, there are plenty of other reasons why health & fitness is a go-to niche if you want to buy a franchise in 2019:

Low, flexible entry point – you can buy into a fitness franchise for as little as $15,000, all the way up to $1 million (or even more). What that means is that there's always a fitness franchise that'll match your budget and investment needs.
Great work-life balance – the beauty of a gym or fitness facility is that it's not too demanding on the franchisee. You'll have plenty of time to exercise and maybe spend quality time with your loved ones.
Multiple revenue sources – if you're creative, you can make money in myriads of ways in a fitness business. Besides traditional membership sales, you can also offer wellness classes, sell branded products, provide weight loss programs, and even coaching services.
Low franchise fees – most fitness franchises charge an average of 6-7% royalty fee
(2) Grooming/Beauty Services

Beauty/grooming franchises are all the rage right now. And if the boom of grooming/beauty businesses is any indication, pampering oneself is now trendy across the globe, but particularly in the United States. Lash, brow, and nail care services are especially hot and popular. What's more interesting is that more men are now joining the bandwagon.
If you think 2019 is the year you finally own a franchise and become your own boss, here are 3 beauty & grooming service franchises to check out:

Cookie Cutters Haircuts for Kids – you'll need between $135K and $238K to get one unit off the ground.
Merle Norman Cosmetics – we love that their startup costs are relatively low, starting from $30.7K
Nikita Hair – With startup costs of $162.3K – $268K depending on your location, Nikita has proven to be quite profitable and resilient to changes in the economic climate
(3) Fast Food Franchises

Technically referred to as QSR (quick serve restaurant), fast food franchise sector is never short of growth opportunities. In fact, it's the hallmark of the whole franchise model. Fast food franchises like McDonald's and Subway that have been lighting the way for decades will continue bringing in large turnovers and profits for franchisees in 2019. As a rule of thumb, it's important to buy into a franchise that serves high-quality, classic foods in the short time possible. That's quick-serve 101.

If you're looking for high ROIs, however, you might want to look past obvious franchises like Subway, Burger King or McDonald's. Asian fast food franchises are now the "it" thing, with restaurants like Teriyaki Madness blazing the way.
References
A Bright Outlook for the Franchise Industry
Top Franchise Categories Fitness Category Growth
Franchise Times are Changing
Here's Where America's Franchising Industry is Growing