You've probably interacted with a franchise business already today—maybe it's where you got your morning coffee from or when you went to the gym. One of the reasons franchises are so ubiquitous is because they work well for so many different groups, including:
One of the most common and successful franchise types is the business format franchise. In this blog, we'll look more at what this type of franchise is all about and why it works so well.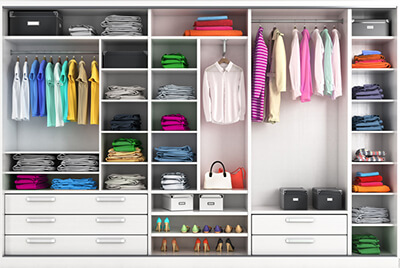 What Is Meant by Business Format Franchising?
Business format franchising is the most widespread one of the five types of franchising, and is probably the one you are most familiar with. There are 4 essential elements of business format franchising to be aware of. These include:
The franchisee licenses the use of trademarks, products, and services from the franchisor.
The franchisor furnishes business operating practices to the franchisee. This includes guidance on selling, marketing, accounting, personnel hiring, and inventory management.
The franchisee receives ongoing support from the parent company. This takes the form of continuing training, updated protocols, and business guidance.
The franchisor maintains some control over quality and uniformity of products and services.
This franchise format contrasts the other four franchise models.
What Are the Benefits of Business Format Franchising?
One of the biggest business format franchise advantages is that owners get a full business strategy with proven success. The parent company has spent time perfecting the workflow, supply chain, and best practices of running a business. They've done the testing, made the mistakes, and learned the lessons so the franchisee doesn't have to!
Some of the other advantages that come with franchising include:
What Is an Example of Business Format Franchising?
To see how the business format for franchising works, let's look at a real life example—Clozetivity, a fast growing, closet organizing franchise.
This franchise began with a pair of entrepreneurs who started their careers as franchisees for another company. They learned exactly what a franchisee needs from that parent company and took these lessons on to their Clozetivity venture.
This is how Clozetivity uses the four characteristics of the business format franchise that we talked about earlier.
Franchisees Use Products and Services of the Franchisor | Clozetivity uses an AI-based custom design software to instantly develop closet organization styles for any sized space. The franchisee orders and installs the USA-made systems Clozetivity provides.
The Franchisor Provides a Business Plan and Operating Practices | Each franchisee is trained on the carefully crafted system Clozetivity created for designing perfect closets for their customers, along with information like how to attract customers and market successfully in their local area.
Franchisees Gets Ongoing Support | Clozetivity doesn't just train location owners once and send them on their way. They provide continuing help with finding and keeping clients, using their software, accounting, and finding personnel. They also promise protected areas for each of their franchisees and facilitate a supportive group for all their franchisees to share knowledge and best practices, competition free.
The Franchisor Maintains Quality and Uniformity | Customers know they're getting the highest quality planning for their closet organizational needs, plus a white glove installation and a long lasting storage solution.
To learn more about starting your own Clozetivity location, check here.
Franchise.com: Find the Perfect Franchise for You!
With all the benefits to starting a franchise, it's no wonder they're so popular for up-and-coming business people like you. But knowing how to find the best fit can be a challenge. That's where Franchise.com comes in. You can search for exactly what matters to you, including industry, category, investment amount, or state. We also have breakdowns of our:
Browse all our options today to start your new career tomorrow!