Having a healthy cash flow can do wonders for a new business helping you stay on top of your expenses, payroll, and debt. A keen eye on cash flow is also crucial for your business expansion and lender relationships. On the flip side, poor cash flow management can be detrimental to your business.
In this article, we take a look at seven costly cash flow mistakes most new business owners make. Avoid these cash flow pitfalls at all costs to ensure your new business gets off the ground.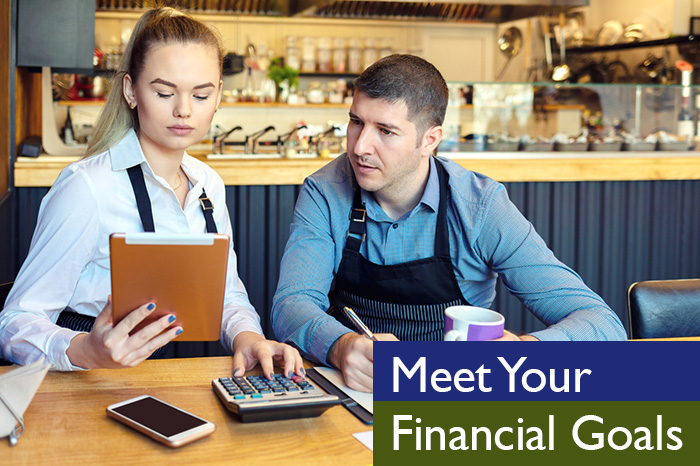 1. Making Impulse Purchases when Starting Out
Overspending is one of the most common mistakes new business owners make, especially during the startup phase. They go on a spending spree without proper consideration of what expenses matter to their bottom line. To avoid this, prioritize your expenses, and spend your startup dollars on what will eventually benefit the profitability of your business. Is that expensive team-building trip really necessary in the formative months of your business?
2. Ignoring the Accounting System
If you don't have a GAAP (Generally Accepted Accounting Principles) accounting system in place, you will have a tough time keeping track of your cash flow. You need a system that'll keep a tab on what goes in and out.
3. Not Saving for Emergencies
Cash is the lifeblood of your business, and you should have a significant amount set aside for a rainy day. As a rule of thumb, your emergency fund should be enough to keep your business afloat for at least three months.
4. Not Honoring your Cash Obligations
Don't let your bills pile up. You have to honor your cash obligations on time so that you can have a complete picture of your cash flow.
5. Not Using a Budget
This one is a no brainer. No business can run smoothly without a proper budget. Without it, you'll be guessing at your revenue and expenses. Not following a budget will possibly make you delinquent on bills and incorrectly estimate your cash flow.
6. Overestimating your Sales
We all think that our services or products will fly off the shelf like hotcakes. The reality is that sales fluctuate. In fact, most startup businesses don't make any sales for the first few days, weeks or even months.
7. Not Paying Attention to the Seasonal Nature of your Business
Many businesses operate seasonally; tax preparation, landscaping, pest control, travel agencies, ice cream shops. Plan ahead and plan for the offseason. Stockpile profits at the height of your season. If you ignore the seasonal nature of your business and don't plan for the change in sales volume, your business could suffer.