Life is busy and homeowners need an extra hand in managing and maintaining their homes. For this reason, the home services franchise industry came to life. As most families are becoming two-income families, they can afford to get help with maintaining their houses.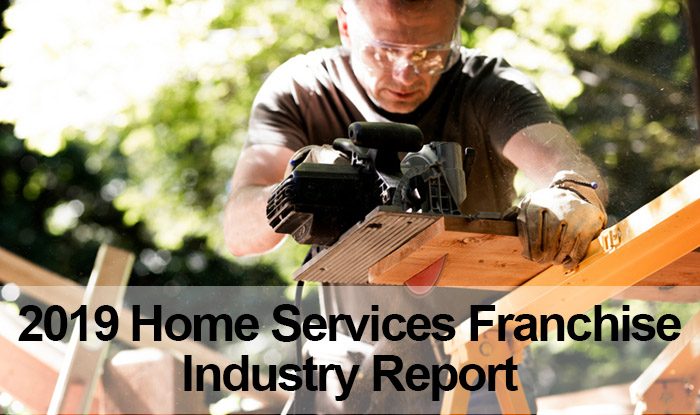 The industry includes businesses whose primary goal is to serve the residential market. However, most of them extend their services to commercial customers too. The home services industry is segmented into quite a few sectors that generate a significant share of the revenue for the industry as a whole. The categories include moving and storage services, flooring, plumbing, HVAC, concrete, and landscaping.
1. Moving and Storage
Moving and storage companies represent a $16 billion market. The industry consists of local moving companies, interstate moving companies, and national moving companies. The job of moving companies is to help people handle their belongings by securing them and transporting them to their new homes. The service entails packing, loading, moving, unpacking, and arranging valuables in a new home.
The growth of the real estate development and sales industry has a direct impact on this sector. Other factors that affect the profitability of this business include the fluctuation of insurance and fuel prices.
2. Flooring
The flooring market is currently valued at $280 billion and is expected to grow. Carpet is the most popular product in the sector and accounts for about 50% of the entire market. This is followed by hardwood floors, ceramic tiles, and vinyl. Just like the moving and storage sector, the real estate industry has a significant impact on this sector. Therefore, if the real estate industry is not doing well, the flooring sector will suffer too.
3. Landscaping
The landscaping industry is currently valued at $51.9 billion. The landscaping sector is a source of employment for more than 900,000 people. Landscaping companies offer mowing, pruning, mulching, plowing and gardening services. Some of these services are obviously seasonal.
4. Plumbing and HVAC
Plumbing and heating, ventilation, and air conditioning services are often grouped under one category. The plumbing and HVAC industry is valued at $110 billion. The industry is expected to achieve a growth rate of 14% by 2024. The demand for these services is not completely dependent on the real estate industry. Since, mainly, these services are needed by both new and old homes.
Reasons why the home services sector is booming:
The home services sector has been experiencing significant growth and is currently valued at $600 billion. Here are the trends and supporting factors.
1. Growth of online booking
The fact that homeowners can locate a home services company with ease, by a tap of a button, has encouraged homeowners to outsource home maintenance services. Customers also have the convenience of shopping online and comparing prices of home services companies online.
2. The demand is high
Home services are in high demand. Both historic homes need replacements or restoration and new homes require the installation of new products and systems. The bottom line is homes need constant attention and at the very least cleaning and landscaping. And, people are either too busy to make time to do it themselves or prefer to have it done for them.
3. Dual-income families
In most households, both parents are working full-time. For that reason, these households are able to afford home maintenance services since there are two streams of income in the family.
4. The increasing baby boomer population
Currently, the baby boomer population stands at 76 million. And, 45% of the baby boomers have a household income of $100,000. This provides them the resources to pay for maintenance services, making the industry grow.
More so, there is also the need to remodel homes and make updates to accommodate the needs of the aging population.
5. Innovative technology
The home services industry is diverse. Needs and preferences are constantly changing and sometimes motivated by technology. The demand for smart homes is increasing, and homeowners are installing smart home features to increase the value of their homes.
Managing a home services franchise does not require any form of specialized training. It takes dedication and commitment from the franchise owner and support from the franchisor team to run a company in this industry successfully. It is a growing industry with tons of opportunities.
References
https://www.lawnstarter.com/blog/statistics/latest-landscaping-industry-statistics-and-data-for-2019/
https://www.usnews.com/pubfiles/USNews_Market_Insights_Boomers2015.pdf
https://www.statista.com/statistics/294882/revenue-of-moving-services-in-the-us/
https://www.reuters.com/brandfeatures/venture-capital/article?id=59205