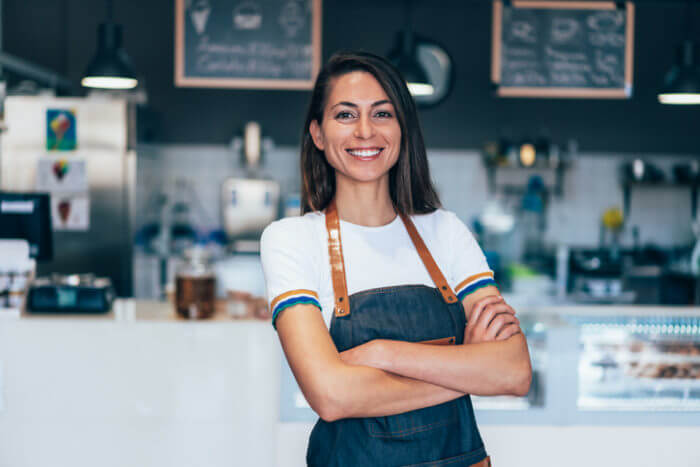 Franchise owners experience business ownership, but without the upfront work it takes to develop a brand, reputation, business model, and a product with a good track record. This is why franchising is a popular option for individuals looking to own a business.
Potential franchisees often ask the same kinds of initial questions: How do franchise owners get paid? What responsibilities do franchise owners have?
These are important, logistical questions whose answers can ultimately determine whether someone makes the decision to buy a franchise or not.
How do franchise owners get paid?
Franchise owners run the same kind of gambit as traditional business owners, taking on much of the administration and management of the franchise. If franchise owners are still responsible for maintaining the business, what is the standard franchise owner salary?
Unlike most career opportunities, franchise owners don't have standard, flat-rate salaries. Instead, both a franchise owner and a franchisor make money through the business' success. A franchisor makes money from royalties and fees paid by the franchise owners. A franchise owner makes money through profits received from sales and service transactions. This is generally the left-over amount of money received from revenue after overhead costs are taken out. Overhead costs can include equipment costs and fees, inventory and supplies, staffing salaries and benefits, and finally upkeep costs of a physical location — like electricity, internet, etc. What often separates a franchise from a traditional business model is that there are generally fees associated with owning and operating rights to the franchise. The largest fee is made upon initial buy-in of the franchise and requires a large sum of upfront cash. Then, most franchisors will collect royalty fees in percent or fixed form.
Percent fees are based on total gross sales and are usually between 5 – 9%. If a franchise's total monthly gross sales income was $10,000 and the contract states a 6% fee, then the fees for that month would equal $600.
Fixed fees are set fees, typically paid in regularly timed intervals — like monthly, quarterly, annually.
These overhead costs and franchise fees are generally baked into the final total selling prices for products and services rendered. Any left over is considered profit. That profit is often what franchise owners will take home, or use to invest further into the business.
Franchise owner responsibilities
Another common question potential franchise owners ask is: do franchise owners have to work? The short answer is yes. As with any business, it takes a team to manage through the day-to-day operations. While every franchise opportunity is unique, most can expect to follow the standard franchise owner job description:
Paying franchise fees and royalties to franchisor
The relationship between franchisee and franchisor is, at its most essential, a business partnership. In order to maintain that partnership and the rights to the franchise model, franchise owners are responsible for paying initial startup costs and ongoing franchise fees.
Acquiring and setting up a physical location
If the franchise requires a physical location like a storefront, warehouse, office building, then the franchise owner may be responsible for finding, leasing, and setting it up. This is a heavy lift but once everything is set up, the job transitions towards maintaining the property like any other business would.
Hiring, training, and managing employees
It's not unheard of for a franchise owner to not be completely in the weeds of the day-to-day operations, but many are still faced with the challenge of hiring, training, and managing employees who will help operate the business. Most franchisors will offer employee and management-level training that abides by the franchise's expected way of operating and conducting business. After all, part of the allure of a franchise is acquiring an already successful brand and business model.
Ensuring success
In the end, the success of a franchise comes down to the owner. At times, that may mean wearing several different occupational hats at any point. The responsibility not only impacts your relationship with your franchisor, but also with your personal needs and wants. You're not just working for a paycheck anymore, but doing your best to make the business work for your lifestyle. The more you put in, the more potential you have to get back.
Thinking about starting a franchise opportunity? Franchise.com connects business-minded people with promising franchise opportunities. Search our directory today to learn more about some great franchises available!
View Opportunities