For the past decade or so, there's been an explosion of franchises. From beef jerky to fitness and every industry in between, there are nearly 740,000 locally owned and operated franchise businesses in the United States alone, and their growth is showing no sign of slowing down. In fact, these franchises represent nearly a trillion dollars in annual sales and employ close to 8 million people.
The U.S. is not alone in the franchise phenomenon. In this post, we take a look at some of the most popular franchises by country.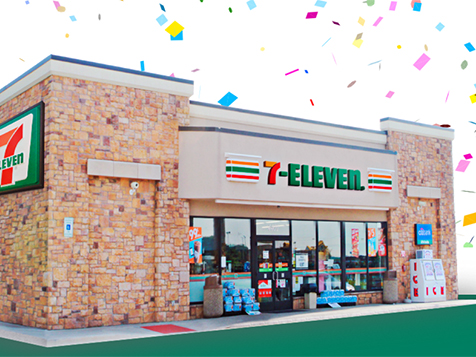 (1) 7-Eleven (United States)
7-Eleven is the undisputed superstar when it comes to retail and convenience store franchising. Adding a new location every 3.5 hours, 7-Eleven has toppled McDonald's and Subway to become the largest American franchise.
Since its founding as an ice shop in 1927 in Dallas, TX, 7-Eleven has maintained a rather refreshing approach towards retail. With robust program towards veteran franchisees, reasonably low franchise fees, and a name you can take to the bank, it's no wonder 7-Eleven has become a darling for franchisees and investors around the world, but more so here at home.
(2) Kumon Math and Reading Centers (Japan)
Established by a math tutor in 1958, Kumon Math & Reading Centers have burgeoned to become the most popular franchise from Japan, and with good reason. Math and reading skills have become indispensable in today's ever-changing world, and Kumon has locations all over including North America.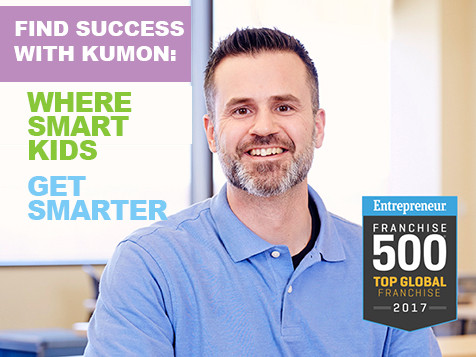 They offer attractive veteran incentives and surprisingly low initial royalty fee of $1K. Minimum investment for Kumon franchise is around $70K with a net-worth requirement of $150K.
(3) Spar (the Netherlands)
The world's 9th most popular franchise, Spar is lighting the way for the Netherlands in the franchising space. Founded in Zegwaart in 1932, Spar is the largest food store chain with locations in Europe, Australia, China, India, Japan, South Africa, and Nigeria.
They operate under a number of brands, including Spar, Spar Express, Eurospar, and Interspar. This way, they can offer tailored services to customers in different regions.
(4) Carrefour (France)
Slightly more popular than its French counterpart Groupe Casino, Carrefour is one of the established and loved mass-retail brands outside of the US. In Europe, the retail franchise is giving the likes of ASDA, Walmart, Woolworths, and Tesco a run for their money. Some French high-end clothing retail franchises like Etam are not far behind, though.
(5) Benetton (Italy)
Benetton is fast-becoming Europe's most popular fashion retail chain. The franchise operates both owned and franchised retails stores which offer a raft of women, men, and kids fashion items. The first Benetton location was opened in 1965, but it rebranded and opened for franchising in the 1980s.
(6) Dia (Spain)
Established in 1979, Dia is one of the world's leading food distributors. Its major focus is on HPC and fast-moving food items in primarily 5 countries: Argentina, Portugal, Brazil, China, and Spain. As of this date, the franchise operates nearly 8,000 locations under several brands. With unmatched pricing, lucrative returns, and low royalty fees, Dia is popular among retailers and franchisees alike.
(7) LCF Master Clubs (UK)
From a humble club for teaching the French language to children in Hampshire, UK, back in 1985, LCF has grown to become an unquestionably hot and trendy franchise. LCF Master Clubs is one of the largest after school clubs which offers French and Spanish classes to children. Most LCF franchises operate in Brazil, Spain, France, Hungary, Ireland, Australia, Portugal, Macedonia, Turkey, China, and New Zealand.
Opening an LCF master franchise will set you back £370 in upfront fees plus taxes.
(8) Bata (Czech Republic)
Founded in 1894 in Zlín, Bata is one of the most recognized shoemakers, retailers, and franchisors in the world. Currently, there are more than 4,900 stores in operation all over the world. With deep history and experience in shoe retail, the franchise is known for hassle-free experience for franchisees, helping them every step of the way, from identifying the location to competitor research.
(9) Swatch (Switzerland)
The Swiss are known for their luxury watches, and Swatch has been selling their masterpieces in their branded stores since 1996. Today, there are over 3,380 locations operated by Swatch and their franchisees across the globe.
(10) BayWa (Germany)
Established in Munich in 1923, the German logistic franchisor has steadied its lead in the building, agriculture, and energy transport sector. It has over 3,000 sales locations across 40 countries.
Check out hundreds of franchise businesses currently seeking new owners in targeted markets across the U.S. at Franchise.com!