Starting a business is an exciting (and sometimes scary!) prospect, especially during unprecedented times. Many people find themselves turning to franchise opportunities in order to fulfill their dream of being a small business owner and these businesses are a great way to get started on your journey. But what are some good franchise examples? What makes this different from any other start up? Let's explore this by examining what a franchise is and looking at a specific franchise in order to understand.
What is a franchise in simple terms?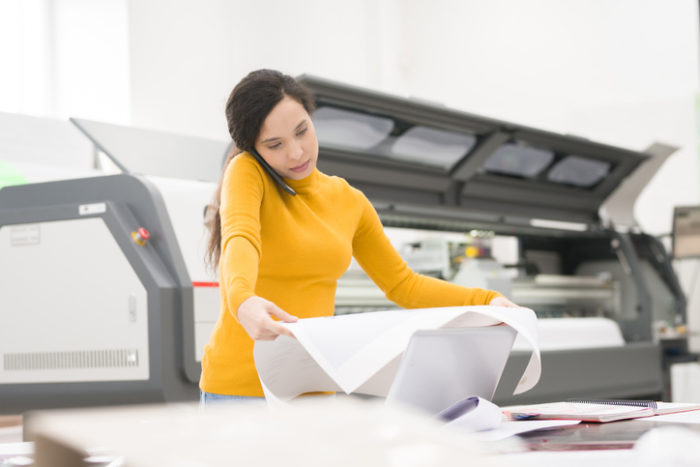 Essentially a franchise is when someone purchases the license or rights to an established brand in order to start a new location. There are three basic types of franchises—business format, product distribution, and management or job franchises. Simply put, there are different types of licenses or agreements of how you will own and operate your franchise branch. The main idea of a franchise is that you are able to start your own business using an established brand. The potential for profits is high with many franchises, especially for hardworking and self motivated individuals looking to be their own boss.
What is a business format franchise?
The business format franchise is the model of franchises that most people are familiar with. Business format franchise examples include places like Subway or McDonald's where the way of doing business is part of what makes the business successful. You're not just getting an established brand, product, or service, you also get the business system and model that has proven itself as viable. This format isn't just for fast food however, there are many franchise organizations examples, from pest control to printing!
What is an example of a franchise business?
Zooming in on a specific business, Minuteman Press is a great example of a business format franchise. This franchise is a marketing service provider that specializes in print products ranging from stationary to t-shirts for businesses and individuals. Once you make the decision to invest in this franchise, the fun (and work!) begins. You will receive comprehensive training, since there is no previous printing or business experience needed at a detailed two-week long program. During this time, you will learn about the proven business model, the proprietary business management and pricing software, and all the details you need to know in order to be successful.

Being a part of the Minuteman Press franchise family also comes with peace of mind – in addition to the 28 regional support teams that can assist you on site with everything from management to marketing, there are also structures in place that can help you and your family if a tragedy strikes. Minuteman Press is able to step in and help run the location in cases of emergency, so you always have backup.

All of that is wonderful, but what is the actual day to day like? Well, in the case of this franchise, it is a business that is fast paced and moves quickly. Because the products Minuteman Press provides are mostly utilized by other businesses (printing forms, marketing mailers, flyers, stickers, door hangers, promotional pens, graphic design, etc), the hours are typically Monday thru Friday, 8:30 – 5:30 in order to be open for other businesses and provide a nice quality of life for franchise owners. During those open hours, your franchise might process an order for 10,000 forms for the dentist down the street or print 500 return envelopes for a local mechanic or help a bride with selecting her wedding invitations.

Every business is a potential client because they all need some sort of marketing or promotional item to give their customers. How do you manage all the different clients and orders? That's where Minuteman Press' training and software come in – the workflow management and proven business model will help you successfully fulfill each and every order (and hopefully, get lots of repeat customers!). If you're looking for a franchise where you can get to know your community, build relationships, and provide a necessary service, this business might be right for you.
What other franchises are out there?
Minuteman Press is just one example of the business format model. You can explore the list of franchises at Franchise.com to discover the many different franchise opportunities that are available now. In addition to the different categories, you can explore the top 25 franchises, what franchises are trending in your area, and look at the different levels of investment cost to find a franchise that fits your budget. Begin your journey towards becoming a business owner at Franchise.com today!