Franchising advantages are numerous, and they make franchises great business opportunities. And for the right type of business owner, they present a unique opportunity that most people would jump at: be your own boss without the risks of going it alone and creating a new business entity.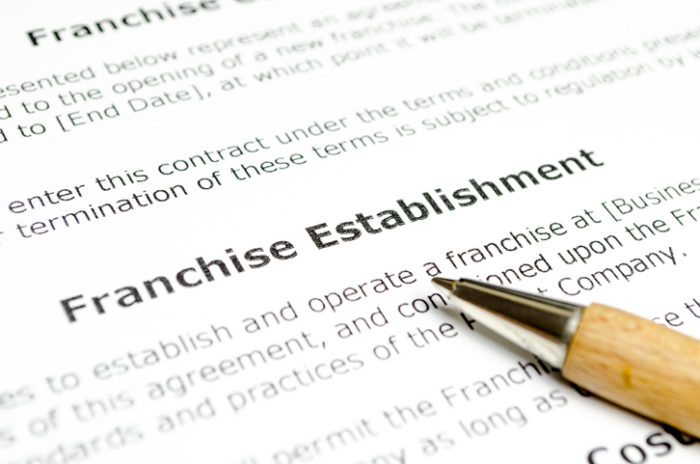 However, not everyone is cut out for franchising. Like any business prospect, franchising comes with some disadvantages and challenges that mean they're not ideally suitable for all business owners. Here, we'll look at several disadvantages of franchising to help you decide if buying a franchise is the right decision for you.
What Are Some Disadvantages to Buying a Franchise?
Costly Investment
Franchises come in a wide variety of shapes, sizes, and business models. Along with that, the initial investment can vary wildly from one business to another. For some smaller job franchises, for example, the initial investment is usually lower because the franchisee is simply licensing the brand—otherwise, they're able to run the business as they see fit.
For other franchises which include a business model—think fast food restaurant franchises, for example—the initial investment can be upwards of $100,000. Other requirements may include a high net value, and ultimately, an even higher amount of investment after property is leased or purchased, equipment is acquired, and staff are hired.
Many franchises offer some kind of financial assistance to franchisees, and that's a great opportunity if you're willing to take advantage of it. Otherwise, this costly investment can be a hurdle for many when deciding to buy a franchise.
Profit Percentage
After the initial steps in buying a franchise, which include paying a licensing fee and perhaps royalty fees, many franchisors also require franchisees to pay a portion of their profits as part of the agreement. Even though this is a very straightforward agreement, it still catches some prospective franchisees off guard.
These fees are usually nominal—they average 4-6% of profits. However, depending on the store, your initial investment (versus the investment put forward by the franchisor), and other factors, it may be as high as 50% in some cases.
Again, because franchises differ in many ways, not all of them require franchisees to share their profits. If retaining as much of your profit as possible is important to you, there are franchise options that will suit your needs.
What Are Some Disadvantages to Operating a Franchise?
Strict Structure
We've discussed some disadvantages for buying a franchise, but what are some disadvantages to operating a franchise? The very strict structure that's required by some franchises is considered by many to be a disadvantage. If you're a creative type that likes to find fun ways to drum up business, you may find that a franchise agreement won't allow you to try any of those methods. You're required to sell their products, the way they say you should sell them, and purchase from pre-approved suppliers.
Other franchisees, on the other hand, appreciate the structure and guidance offered. It's often developed from proven methods that have led the business to become successful as a franchise model in the first place. Other types of franchises may allow more oversight of the day to day, so they're worth exploring.
Franchisor Decisions
Corporate decisions affect every franchise from the top-down. Sometimes these are for the good; new products that build hype and get people in the door will help everyone. On the other hand, some decisions surrounding pricing can make a product unprofitable. Beyond that, franchisors may opt not to extend a franchise agreement beyond the original time-frame if certain locations aren't successful or are otherwise at the root of issues.
It's rare that these decisions can impact an otherwise profitable location to the extent that it causes irreparable damage. And, in fact, many franchisors take locations into account when they run a promotion and may exclude certain markets from partaking. You can trust that the franchisor has all of its franchisee's best interests in mind.
Brand Image
When you're a franchisee, you share a brand with other stores and locations, sometimes in the same market as yours. It's the responsibility of the franchisor to maintain the brand's image and reputation. However, other locations can have a negative impact on that image—and that, in turn, can affect your store.
Finding a Franchise that Works for You
Being a franchisee isn't for everyone. But if you can overlook the disadvantages of franchising for all of the advantages it offers—like being your own boss and starting a business without the risk of an entrepreneurial venture—there's probably a franchise that fits your needs. Whether you're looking to have a major hand in day-to-day operations, or want to follow a by-the-book franchise agreement with a comprehensive business strategy, you'll find an option that works for you at Franchise.com. Not only that, there are tools and other helpful advice to help you find success.