Most franchise opportunities have the potential to be profitable, but the most profitable franchises tend to be fast food, health and fitness, or cleaning franchises. In general, the best franchises are in industries with things that people use a lot — people need to eat, they want to be healthy, and everyone has a space that they need cleaned!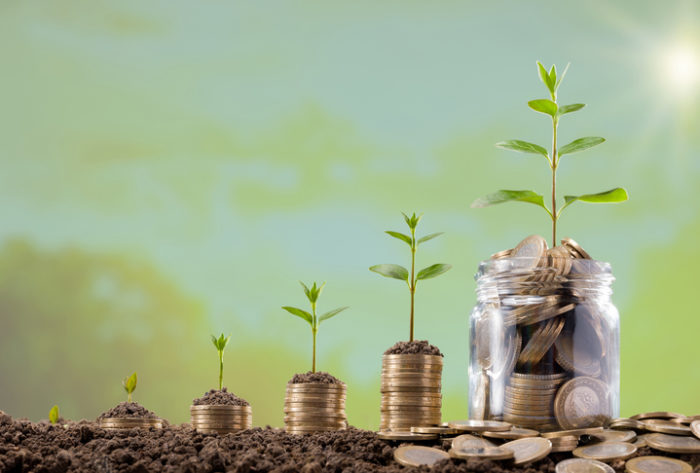 In addition to residential cleaning, commercial cleaning services like City Wide Facility Solutions are also in demand, which isn't surprising as the building maintenance market is a 100 billion dollar industry that continues to grow. Fast food franchises are always popular, and thinking outside of the box of franchises like McDonald's or Subway might surprise you. There are many up-and-coming fast food restaurants that have great potential for high profits. Another amazing opportunity, the UPS store, has been in the top five of Entrepreneur Magazine's Franchise 500 List several times. This franchise has proven to be highly profitable for hardworking owners, in part because of the excellent training and support that comes along with each franchise. UPS is also a nationally known brand, and customers easily recognize the name and logo.
While brand recognition is important, it's not everything. Your franchise can be highly profitable due to the return on investment (we'll talk more about this later).
What is the cheapest, most profitable franchise?
Speaking of return on investment, many people are looking to maximize their dollars. While almost all franchises require some liquid assets, there are some that are not as expensive (and, some franchises have financing options for qualified buyers). Businesses like Chem-dry Carpet Cleaning and FlyFoe Mosquito & Tick Control are around the $50,000 mark and are cost-effective franchises with high potential for profits. Another emerging market with low start-up costs, Passive CBD Vending takes a total investment of $25,000 – $75,000 (minimum cash required is $25,000). CBD is a popular item at the moment, and many people are looking to invest in these types of businesses.
What is the best franchise to own?
The best franchises to own—and the most profitable franchises—are the ones that give you the best return on investment. Remember that from earlier? While it can be daunting to figure this out, you can use these steps to come up with a reasonable estimate:
Put a price on your time and effort
How much do you want to be paid per hour? How many hours do you plan on working each week? What will your daily schedule look like? It's easy to overlook the cost of your time, but it needs to be factored in to come up with a true ROI. Ask yourself if there are any personal factors that might interfere with you investing your time into making a franchise successful.
Do your research
Seek out other franchise owners who have five or more years of experience. How many hours are they putting in on a daily basis? Are they able to pay themselves appropriately? Do they have to rely on the labor of family members? Has their experience been worthwhile?
Opportunity cost of capital
An important question to consider is how much would you make if you put your time, effort, and money into a safer investment? Opportunity cost should be a factor when calculating your ROI.
Final calculation
Once you have estimated numbers for each investment you are putting in your franchise (time, effort, capital), you should compare that with the anticipated profits. Most franchises usually give you a range of ROI between 25-50% (potentially higher for disruptive franchises). If your anticipated return is below 25% or your anticipated profits are $50k or less, then investing in that particular franchise is most likely not worthwhile as a full time move. That said, many low-cost franchises can offer a lucrative part-time gig or side hustle to supplement your full-time income.
What is the best franchise to own in 2021?
The 2020 pandemic changed a lot of things, and many industries are still reeling. With such an unpredictable economy, it is difficult to say with certainty what the best franchise for 2021 is. However, one of the great things about franchises is that the overall trend tells us that franchise owners who put in consistent, quality work see the fruits of their labor. The best franchise to own is one that you are passionate about and one that you are committed to take to the next level.
How can I get started?
At Franchise.com, we make it easy for you to find franchises for sale. Our comprehensive list of franchises that are currently available in your area makes it simple to explore and learn about the opportunities that are out there today. You can search by investment cost, sales index (to see what franchises are being snapped up), or see our top 25 franchise opportunities. Your exciting franchise journey begins today, at Franchise.com.