Are you seeking opportunities to become a business owner without having to build an entire business model from the ground up? Are you a self-starter who cannot accept failure? Are you constantly seeking to improve your net worth while also being your own boss? If this sounds like you, then owning a franchise might be a good move. Franchises often allow owners to run with a business plan that is already formulated and, well, working.
If you're exploring the possibility of owning a franchise, there are a few questions that many potential franchisees naturally consider. Here are those FAQs, along with our best answers.
Do franchise owners make good money?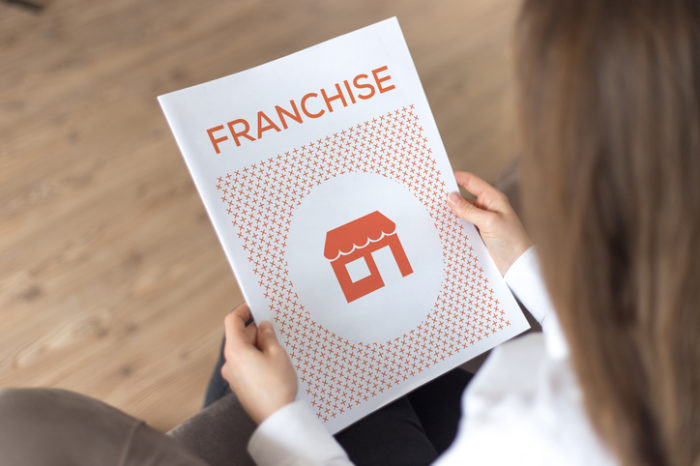 Probably one of the first questions that anyone considering buying and owning a franchise ever thinks to ask is whether or not franchises are profitable. Like with most jobs, owning a franchise is a unique occupation that comes with challenges, goals, and outcomes that are simply unlike other franchises, jobs, and businesses. So, do franchise owners make good money? The answer almost always rests on the franchise owner's commitment to the business and its success. Business models typically first prove success before they begin to offer franchising rights and opportunities.
If you're considering the profitability of a franchise, it's important to look at the business model critically before diving in. Here's a short list of things that you'll want to look closely at when analyzing franchising opportunities:
Franchise age. It's not a secret that young businesses experience growing pains and pivotal transition periods as they become mature and aligned with what the market they serve needs. How old is the franchise? How long has it been franchising?
Proven data showing success. Before ordering a dish that you have never eaten before, you'll likely seek to understand more about the meal before deciding. That's a simple analogy, but it's one that really translates well for franchise organizations. Look at the history of the franchise to understand the real data behind its success. This data can also shine a light on an expected sales cycle, demand schedule, and more.
Personal skill set. A franchise with a proven track record of success can easily attract an individual to buy in, but if that individual doesn't have the experience, training, or personal skill set that matches the franchise's business model, then they may struggle to find the success that they would with another business type.
Are franchises profitable?
If questioning the profitability is the first question potential franchisees ask would be: are franchises profitable?
Because every franchise model is different, it's impossible to answer the question with a blanket statement. However, if there was one thing that most franchisees can expect, it would be that typical franchise costs involve upfront buy-in. This can be anywhere from a few thousand dollars to multi-million dollar buy-ins.
Some franchises will offer financing options, either directly with them or through partnerships with lending companies. Here are some of the more common financing programs out there:
Traditional financing
Many banks can lend upfront financing cash so that you can get started without having cash on hand to buy-in. Like most other bank loans, banks will want to see good credit ratings, a well-built business plan, and possibly even some amount of liquid capital, if available.
SBA-Backed Financing
For potential franchise owners who may not qualify for traditional bank loans, there are government-backed lending programs for small business owners through the Small Business Administration. For more information on SBA-backed loans, visit the Small Business Administration's website.
Retirement funds
While retirement funds are meant to bolster financial security within retirement, those who are serious about becoming a franchise owner may be able to tap into their 401K to acquire upfront, liquid cash to take to a lender or to the franchise organization to meet the monetary requirements.
Home equity and mortgages
For homeowners, the equity built up by paying off their mortgage may be utilized to gather the necessary capital to purchase a franchise. Either by taking out a home equity loan or a second mortgage, it's possible to gain the necessary funds without even needing a fully-formed business plan. This is generally because loans tied to a home are backed by the home itself.
Is franchising a business for everybody?
While franchise opportunities can be the right move for many, it's not always the best for others. A key component of owning a franchise is that you are maintaining a business, product, or service that somebody else has developed. There's a lot of benefits to skipping the initial hurdles of business ownership, but it also means that there could be some predetermined restrictions like branding, messaging, and even protocols. This isn't necessarily a bad thing, though! Many franchise owners love the opportunity to continue a proven business model. Another component to franchise ownership is that once you have the metaphorical keys, it's often completely up to you to make the business thrive. Owning a business can be hard work and those who are limited to their availability or other restraints may want to ensure that any franchise model aligns with their personal needs and lifestyle.
So, is owning a franchise worth it? That's determined entirely by the franchise organization, the financial outlook, and the individual considering making the jump to ownership.
Are you looking for possible franchise opportunities? Franchise.com exists to connect franchisors with passionate, hard-working people looking to have ownership over their future and, ultimately, their success.